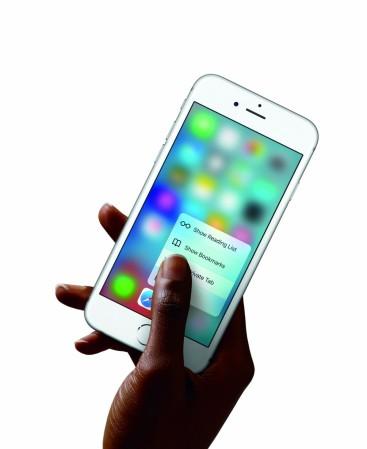 Iterating its earlier success theory, Apple is again spearheading the smartphone industry right from the day it launched the iPhone 6S and iPhone 6S Plus. Apple claimed through a press release that they have already managed a sale of over 13 million latest iPhone devices in just three days.
The same press release said that both the devices would be available in India along with 40 other countries starting 16, October, 2015. However, Apple is still tight-lipped about the pricing details of the latest devices.
Meanwhile, pricebaba.com tipped that iPhone 6S and 6S Plus will be available across the stores starting 15, October, 2015 midnight. They mentioned that the price of iPhone 6S will start from Rs 62,000 for its 16GB model, while you have to pay Rs 10,000 more if you're intending to buy iPhone 6S Plus with similar storage. They have further mentioned iPhone 6S 64GB and 128GB models will be available for Rs 72,000 and Rs 82,000 respectively, while iPhone 6S Plus 64GB and 128GB models can be purchased for Rs 82,000 and Rs 92,000.
But since these are not official price updates, there are chances Apple might reduce or increase the price for the latest iPhone devices.
Apple launched iPhone 6S 16GB unlocked version for 649 USD which roughly translates to Rs 42,828.