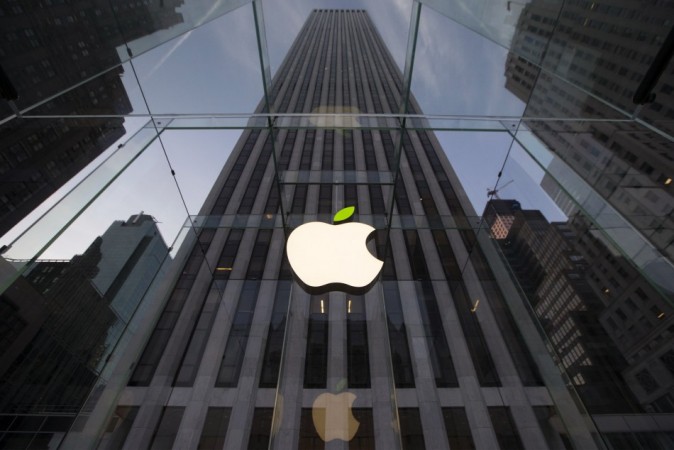 Amid speculations on the release date of iPhone 6, a video of the purported flagship smartphone claiming to be shot during the preparation of Apple's Worldwide Developers Conference (WWDC) 2014, has made it to the Internet, hinting that it would be unveiled at the event. However, the genuineness of the video is questioned, as the device is most likely to arrive only a few months from now.
The video of the purported iPhone 6 4.7-inch variant published by Nowhereelse.fr is in sync with several mockups that have been uploaded earlier. The design with curved edges is different from the ones currently in the market.
However, the low quality video could be a fake in most probability, as Apple Inc. has been following the tradition of announcing software at WWDC events and not smartphone devices. It is reported that the Cupertino giants may not even announce products like iWatch and Apple TV despite speculations around them.
WWDC 2014, to be held from 2-6 June is expected to announce some much-awaited software like iOS 8 and OS X 10.10. It was also reported that a few devices like new iWatch, iPad Air 2 and new iMac could see the light of the day at the event but it's unlikely to happen.
The hype around iPhone 6 started taking shape after the launch of iPhone 5S and 5C last year and it has turned hysteric of late. Several conflicting reports on the release date of the device have been doing the rounds, including the one that it would be unveiled at the WWDC 2014 event but most point at a September launch.
The leaked internal documents of German wireless carrier Deutsche Telekom have hinted that the iPhone 6 would be unveiled on 19 September, according to a report by German website ApfelPage. However, nothing is certain for now, as the Cupertino giant has been keeping mum all this while.
It is reported that Apple Inc. would release two variants of the iPhone 6, a 4.7-inch and a 5.5-inch model with both expected to have scratch-free sapphire crystal glass screen. The smaller model may come with a 1920 x 1080p (440ppi) resolution while the larger device may feature a 2272 × 1280 (510ppi) resolution, according to South Korean brokerage KDB Daewoo Securities.
The much-awaited device is expected to be powered by a 20-nanometer A8 chip (64-bit) and run on iOS 8 with iWatch connectivity and several other health-related features. It is also reported that the device would run iOS 7.2 and come with 8MP camera with several upgrades like flash and Optical Image Stabilisation.
Apple Insider has reported citing analyst Ming-Chi Kuo that iPhone 6 would feature low temperature polysilicon in-cell touch panels, Touch ID fingerprint security, NFC and metal casing. Chinese analyst Sun Chang Xu had earlier claimed that the device might have sensors that can detect pressure, temperature and humidity.