Amid speculations on the release date of Apple's flagship smartphone iPhone 6, a new video showcasing durability of its sapphire screen display has hit the net.
In Marques Brownlee's video, sapphire display of the iPhone 6 4.7-inch model is unbreakable. The uploader tried to scratch the screen with keys, before scratching and stabbing it with a pointed pocket knife, but nothing happened. He also tried to break it by bending it using his hands and feet, but ended saying, "I can break this display under my own power."
Apple iPhone 6's much-hyped sapphire display passed the torture test which a user will never resort unless by accident.
Brownlee claimed that it was not a mock-up video, but an "actual, straight-off-the-assembly-line iPhone 6 part from Apple." It has gone viral, getting over 250,000 hits in less than two days.
It was reported earlier that both 4.7-inch and 5.5-inch models of iPhone 6 might have scratch-free sapphire crystal glass screen, which is unbreakable and second only to diamond in hardness.
They are expected to be powered by a 20-nanometer A8 chip (64-bit), run on the recently released iOS 8, and come with an 8MP camera with several upgrades including flash and Optical Image Stabilisation.
The smaller model of iPhone 6 may come with a 1920x1080p (440ppi) resolution, while the larger one may feature a 2272×1280 (510ppi) resolution, according to KDB Daewoo Securities.
Apple Insider reported citing analyst Ming-Chi Kuo that Apple's new smartphone may feature low temperature poly-silicon in-cell touch panels, Touch ID fingerprint security, NFC and metal casing. Chinese analyst Sun Chang Xu also claimed that the device would feature sensors that can detect pressure, temperature and humidity.
The much-anticipated device is likely to see the light of the day in September though the Cupertino giant hasn't uttered even a word on the product. German website, ApfelPage claimed that the device might be unveiled on 19 September, citing leaked internal documents of German wireless carrier Deutsche Telekom.
A report by Nikkei and a research note by UBS Managing Director Steve Milunovich (via Barron's) also claimed that the next-generation smartphone might see the light of the day either in August or September.
However, Macrumors has reported citing a source that Apple Inc. might announce iPhone 6 in the first or second week of September before releasing it a few days later with mass shipment of the device from China to US is expected to happen in the second half of August.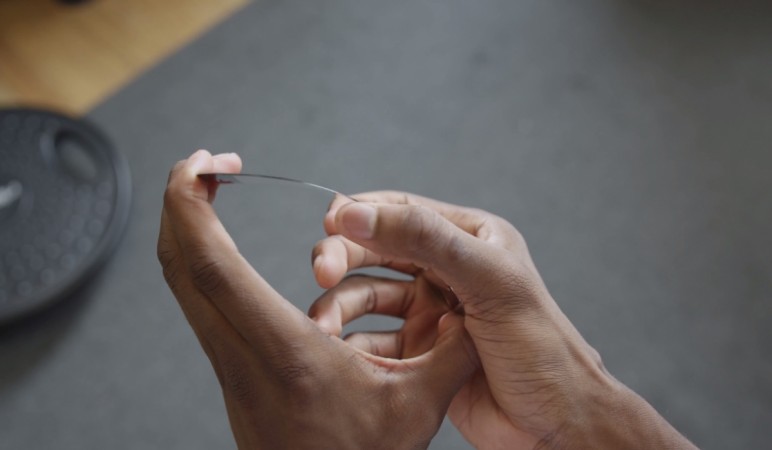 VIDEO: iPhone 6 Sapphire Crystal Display