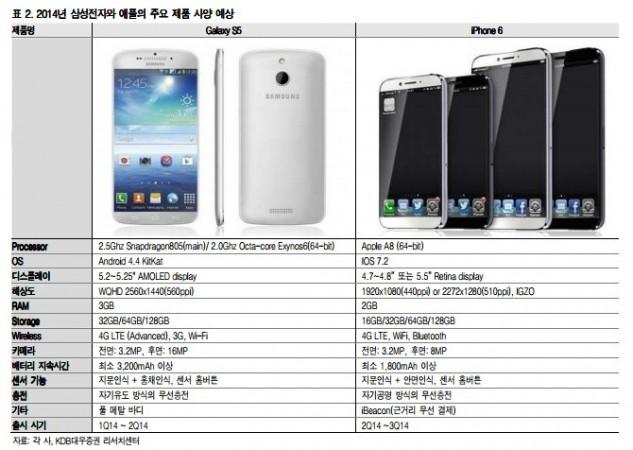 Speculations are rife on the release date of Apple's upcoming flagship smartphone iPhone 6, but there are more reasons than one for the Cupertino giant to unveil it as soon as possible from business point of view. The fact is, a late launch will help its archrival, Samsung Galaxy S5 in the smartphone market.
There are conflicting reports on the unveiling of iPhone 6 with some arguing that it would be unveiled at the WWDC event in June, while others say it would happen only in September. The price cut in iPhone 5S and 5C, as well as announcement of 8GB version of the latter at an even lower price, has sparked off speculations of an early launch.
Pressure will be on the Cupertino giant with Samsung Galaxy S5 set to be released in 150 countries on 11 April following its unveiling event on 24 February. Late launch of the device will certainly help the business of the South Korean electronics, as there are possibilities of gadget lovers losing patience to wait for five to six months for iPhone's arrival, and this way Samsung may eat into Apple's market share.
Launch timing of Galaxy S5 is perfect in the sense as Galaxy S3 owners can upgrade their gadget with its two-year contract about to expire. Likewise, early launch of iPhone 6 makes sense, as the owners of its predecessors, who bought the device in September 2012 and have been waiting for upgradation, may not mind manipulating their termination date for the new smartphone.
More than three million iPhone 5C units - two millions in Pegatron's warehouses and one million with the carriers and retailers - have remained unsold, according to a report by iDigitalTimes. It is also reported that iPhone 5S made good business, but the low cost iPhone 5C was a flop. So, the new smartphone will be expected to revive Apple's past glory.
Meanwhile, Apple CEO Tim Cook has rubbished former Wall Street Journal technology reporter, Yukari Iwatani Kane's book titled, "Haunted Empire" that claimed the company's best days are over.
"This nonsense belongs with some of the other books I've read about Apple. It fails to capture Apple, Steve, or anyone else in the company. Apple has over 85,000 employees that come to work each day to do their best work, to create the world's best products, to put their mark in the universe and leave it better than they found it," Cook said in a statement optained by CNBC.
"This has been the heart of Apple from day one and will remain at the heart for decades to come. I am very confident about our future. We've always had many doubters in our history. They only make us stronger," he added.