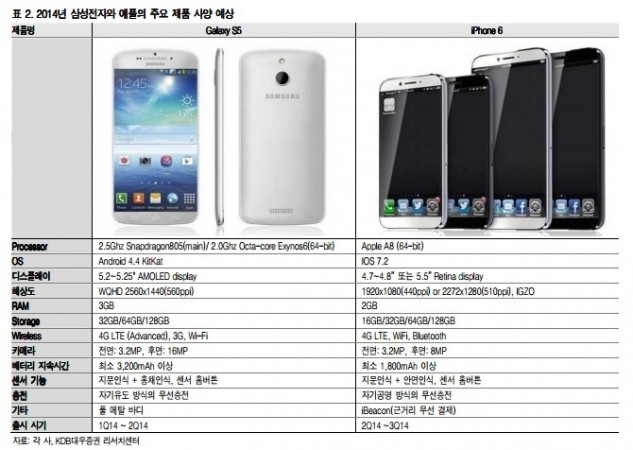 Apple Inc. has not officially announced the release date of its flagship smartphone, iPhone 6, but it is most likely to be unveiled in September. If the latest reports are any indication, it will have to take on Samsung's Galaxy Note 4 in the smartphone market.
The Cupertino giant is expected to come out with two variants - 4.7-inch smartphone and 5.5-inch iPhablet. UBS Managing Director, Steve Milunovich said in a research note (via Barron's) that iPhone 6 may be unveiled in August or September, but the bigger variant could be released later and even pushed to next year.
However, a latest report by Nikkei has claimed that suppliers of LCD panels for the flagship smartphone will start production soon and the device would be launched as early as September. There are also reports that both the variants of the device would be announced at the upcoming WWDC event in June, but most reports suggest a September release.
Coincidentally, Samsung's fourth generation phablet - Galaxy Note 4, too is expected to be unveiled in September. Its predecessor, Samsung Galaxy Note 3 was launched in the same month last year.
If both 5.5-inch iPhone variant and Samsung Galaxy Note 4 are released as reported, the products from arch rivals will have to take on each other in the market. It looks like the clash is inevitable, as the iPhone has to take on Galaxy S5 if it is released at the WWDC event in June.
Samsung Galaxy Note 4, the successor of Galaxy Note 3, which sports 5.7-inch Full HD Super AMOLED (1920 x 1080) display, is expected to come with a 2K screen display, powered by a 64-bit processor and run on Android 4.5 Lollypop OS. It is also expected to feature water and dust resistant screen and a camera with increased megapixel as seen Galaxy S5.
On the other hand, Apple's bigger variant iPhone is expected to sport a 5.5 inch display with a 2272×1280 (510ppi), powered by the A8 chip (64-bit) and run on iOS 7.2, according to South Korean brokerage KDB Daewoo Securities. It is also expected to feature a scratch-free sapphire crystal glass screen.