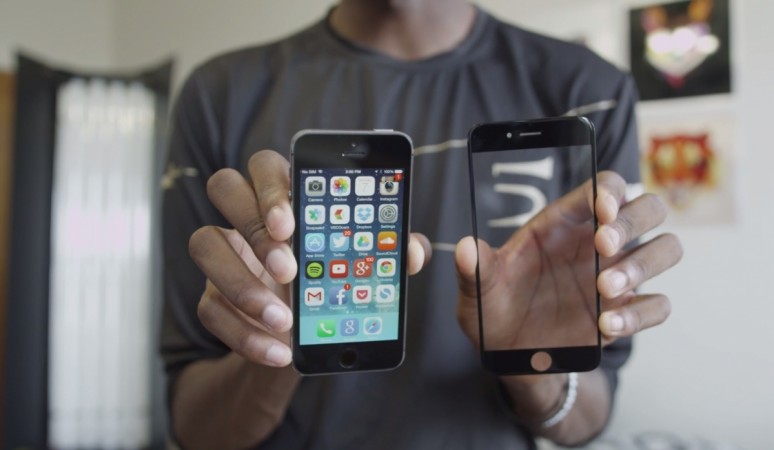 Gadget lovers will have a handful of devices to choose this winter with major mobile handset makers set to launch their flagship devices before the end of the year. Apple Inc. has not even revealed the release date of its next-generation smartphone iPhone 6 but every detail, including price and specification have made its way to the media.
Release Date:
A source citing an internal Apple Retail Store meeting told MacRumors that the Cupertino giant might unveil its upcoming device on 16 September before releasing it on 14 October. It added that a senior Store Leader mentioned the date would be an "immense" day for Apple and the month of October would be busy for both the company and its stores.
The report contradicts earlier reports that the device might be announced and launched in September. German website, ApfelPage reported citing leaked internal documents of German wireless carrier Deutsche Telekom that the device might be unveiled on 19 September.
Meanwhile, the latest development in China has cast doubt on whether the release of iPhone 6 would be delayed. TechWeb reported that the recent aluminum dust explosion in Jiangsu province that killed 75 people and injured hundreds might affect production at Foxconn, where Apple iPhone body is assembled.
The Kunshan tragedy that happened at a metal polishing factory has triggered the State Administration of Work Safety to investigate into the incident and ordered all the metal polishing workshops across the country, including Foxconn to halt production and take up self inspection, a source told TechWeb. http://www.techweb.com.cn/it/2014-08-04/2060992.shtml
iPhone 6 Price:
Apple Inc. hasn't revealed the price of its upcoming smartphone but several reports suggested that it might have a price tag similar to that of its predecessor, iPhone 5s. The Inquirer claimed that 16GB, 32GB and 64GB models of iPhone 6 might cost £549, £629 and £709, respectively, adding that the 5.5-inch model of the device could cost $100 more than the 4.7-inch variant.
Specifications:
The Cupertino giant is expected to launch two models of iPhone 6 - 4.7-inch and 5.5-inch variants with both expected to have sapphire crystal glass screen. According to KDB Daewoo Securities, the smaller model may have a 1920x1080p (440ppi) resolution while the larger variant may feature a 2272×1280 (510ppi) resolution. Forbes (via Mobile.it168) reported that the smaller model will a 1,800 mAh battery while the larger model may have a 2,500 mAh battery.
Apple Insider reported citing analyst Ming-Chi Kuo that iPhone 6 may feature low temperature polysilicon in-cell touch panels, Touch ID fingerprint security, NFC and metal casing. Chinese analyst Sun Chang Xu also claimed that the device might feature sensors that can detect pressure, temperature and humidity.
The two models of iPhone 6 will have to take on devices like HTC One M8, Samsung Galaxy S5, Nexus 6, and Samsung Galaxy Note 4 among others in the smartphone market.