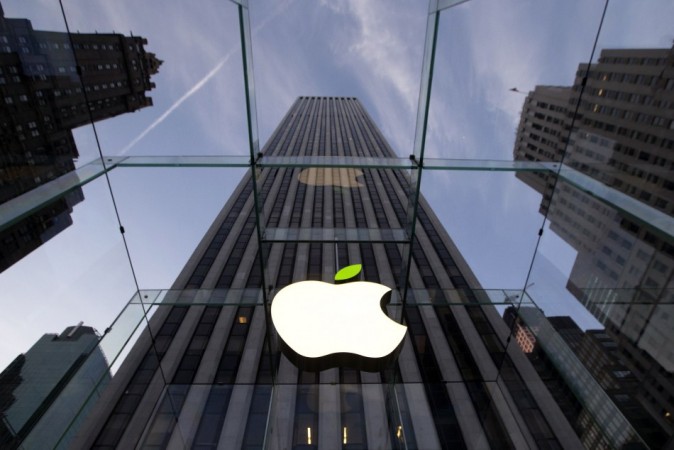 Apple Inc. hasn't revealed the release date of its upcoming flagship device dubbed as iPhone 6 but it is almost confirmed that the much-awaited device will be unveiled on Tuesday, 9 September.
The Cupertino giant has scheduled a media event on 9 September, giving a strong hint that it might announce its much-hyped device on the day. Now, French web site Nowhere Else, which has a good record of revealing launch date of Apple's products, has claimed that Apple Inc. will indeed unveil iPhone 6 on 9 September.
The website claimed that it got the photo of iPhone 6 package box with unveiling date from a reliable Chinese source.
However, the photo uploaded on the French website could turn out to be a fake, and one can't completely rule out that possibility.
The latest claim is in sync with earlier reports that Apple might unveil its iPhone 6 on 9 September before started shipping a few days later.
Interestingly, another French website iGen, which claimed to have obtained the screenshot of the device's specification from Apple manufacturing partner Foxconn, has revealed the dimension and protruding camera of three handsets code names - N51 (iPhone 5s), N61 (4.7-inch iPhone 6), and N56 (5.5-inch iPhone 6). According to the screenshots, N56 Proto 1 has 158x77.12x7 dimension and weighs 168.5g, while Proto 2 shows 158.07x77.79x7.10 dimension with 184.6g. The N61 measures 138.14x66.97x6.90 without mention of its weight, while N51 has 123.83x58.57x7.6 dimension and weighs 112g.
It may be mentioned that The Week had earlier reported that the iPhone 6 might come with a super-slim frame with a depth of just 6mm while leaked specifications by Amazon claimed that it would be 7mm thin compared to 7.6mm frame seen in iPhone 5s.
Apple Inc. is expected to launch two models of iPhone 6 – one with 4.7-inch display and the other with 5.5-inch. KDB Daewoo Securities reported that the smaller variant may have a 1920x1080p (440ppi) resolution while the larger model may feature a 2272×1280 (510ppi) resolution. The 4.7-inch model may come in 16/32/64/128 GB variants with 2GB RAM.
Both the models of iPhone 6 are expected to be powered by a 20-nanometer A8 chip (64-bit) processor, run on the latest iOS 8 and house an 8MP camera with several upgrades, including flash and Optical Image Stabilization. The 4.7-inch model of iPhone 6 will have a 1,800 mAh battery, while the 5.5-inch model will have a 2,500 mAh battery, according to Forbes (via Mobile.it168).
Apple's device may also have several features like metal casing, Touch ID fingerprint security, low temperature polysilicon in-cell touch panels, NFC and sensors that can detect pressure, temperature and humidity.