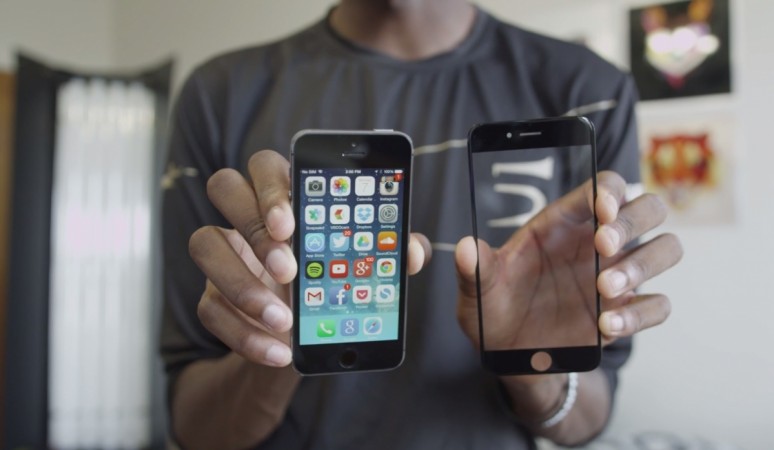 Apple Inc. has not uttered even a word on its upcoming flagship smartphone dubbed as iPhone 6, and going by their past, official announcement is expected to be made only at the eleventh hour, thus giving lots of room for speculation. Reports on the release date and features of the device have been doing the rounds for quite a while now, and latest report suggested that it would be unveiled in September before launching almost a month later in October.
The Cupertino giant may announce its next-generation smartphone iPhone 6 on 16 September before launching it on 14 October, a source told MacRumors citing an internal Apple Retail Store meeting. The source added that a senior Store Leader mentioned that the date would be an "immense" day for Apple and the month of October would be busy for both the company and its stores.
Apple usually launch its iPhones devices on Friday but it seems to have decided to change for iPhone 6, as both the unveiling and release dates (16 September and 14 October) falls on Tuesday.
It was earlier reported that iPhone 6 would be released in mid-September before releasing it towards the end of the month. German website, ApfelPage reported citing leaked internal documents of German wireless carrier Deutsche Telekom that the device might be unveiled on 19 September.
The release date of the device is not yet confirmed but speculations could turn out right like in the past. Apple Inc. usually maintains outmost secrecy on matter related to its smartphones.
The Cupertino giant is expected to launch 4.7-inch and 5.5-inch models of iPhone. It was earlier reported that both the variant might have sapphire crystal glass screen but LEDinside, a research subdivision of market-research organization TrendForce, said in a statement that the device arrive without sapphire glass, citing limited time supply chains has before the release date.
The smaller variant of iPhone 6 may have a 1920x1080p (440ppi) resolution while the larger model may feature a 2272×1280 (510ppi) resolution, according to KDB Daewoo Securities. Forbes (via Mobile.it168) reported that it will house the smaller model will a 1,800 mAh battery while the larger model may have a 2,500 mAh battery.
The device may feature low temperature polysilicon in-cell touch panels, Touch ID fingerprint security, NFC and metal casing, reported Apple Insider citing analyst Ming-Chi Kuo. Chinese analyst Sun Chang Xu also claimed that the device might feature sensors that can detect pressure, temperature and humidity.