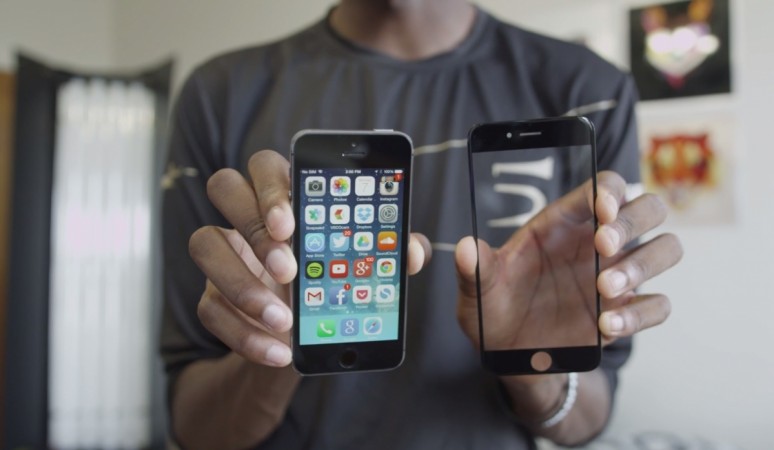 Rumors on a September release of Apple's upcoming flagship smartphone, dubbed iPhone 6, are gaining grounds, with new reports emerging that chip makers have started the mass production of 20-nanometer A8 chips (64-bit) which will power the much-hyped device.
Chip maker Taiwan Semiconductor Manufacturing Co. has started the production of Apple processors which are making their way to assembly plants, according to Apple Insider, which cited a report from Hong Kong. It also quoted a report from the Wall Street Journal which claimed that TSMC had started the production of 20-nanometer A8 chips in the first quarter of 2014, before its shipments in the second quarter.
It may be recalled that TSMC had been tipped to produce Apple's A-series chips in the past but it never happened. However, reports emerged that chip makers started manufacturing chips for iPhone 6 and iPads in March.
Apple Inc. is relying on its archrival Samsung for chips but it may split the orders with TSMC in the future, given the stiff competition between the companies in the smartphone market and the endless patent-related court battles.
According to a report by Taiwan's Business Weekly, which was picked by G4Games (Google translate), orders for iPhone 6 is double the number of its predecessor iPhone 5. The orders for the first batch of the device are estimated at 68 million units. It was earlier reported that the shipments would be between 60 and 80 million.
However, there is no mention whether the estimated orders are for the new iPhone is for the 4.7-inch or the 5.5-inch model. But given the huge figure, it looks like the number is for both the models combined.
The Cupertino giant is expected to launch both 4.7-inch and 5.5-inch models of iPhone 6 with scratch-free sapphire crystal glass screen. Both models are expected to be powered by a 20-nanometer A8 chip (64-bit), run on the recently released iOS 8, and come with an 8MP camera with several upgrades, including flash and Optical Image Stabilisation.
KDB Daewoo Securities reported that the smaller model of iPhone 6 may come with a 1920x1080p (440ppi) resolution, while the larger device may feature a 2272×1280 (510ppi) resolution. Apple Insider reported, citing analyst Ming-Chi Kuo, that the upcoming smartphone may have features like low temperature polysilicon in-cell touch panels, Touch ID fingerprint security, NFC and metal casing. It may also feature sensors that can detect pressure, temperature and humidity, according to Chinese analyst Sun Chang Xu.
The device is likely to be unveiled and released in September, though several reports have given different tentative dates. German website ApfelPage claimed that the device might be unveiled on 19 September, while Macrumors reported citing a source that Apple Inc. might announce iPhone 6 in the first or second week of September, before releasing it a few days later.