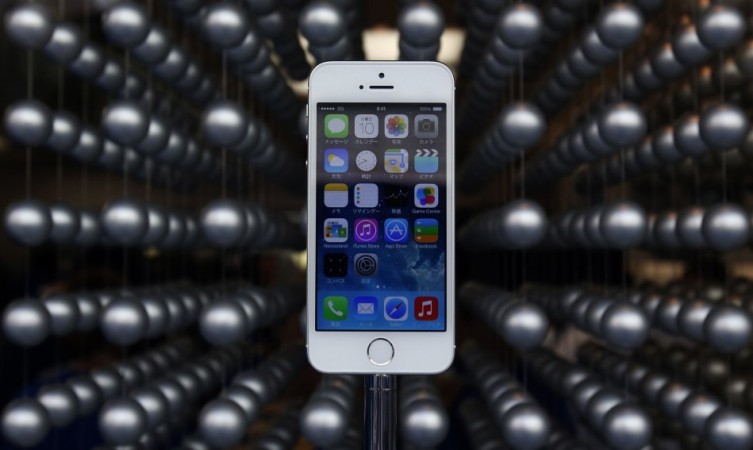 So much has been written on Apple's upcoming flagship smartphone dubbed as iPhone 6, which is expected to be unveiled this fall, but speculations on the device is unlikely to stop till the Cupertino giant announces the release date. Several mockup images of the smartphone have surfaced over the last few weeks, and the latest one has the purported device next to Samsung Galaxy S5.
Apple Inc. is expected to release iPhone 6 with a 4.7-inch screen display this fall. It is reported that the device would be unveiled at the upcoming WWDC event in June, but several sources, including Reuters and Nikkei suggested that it would arrive only in September.
A new mockup image of iPhone 6 by Italian blog Macitynet.it has the purported device placed next to Samsung's recently released flagship smartphone, Galaxy S5, according to BGR. Placing beside a bigger device gives a clear picture of how the next-generation iPhone will look like when it hits the shelves. It is smaller than Galaxy S5 that has a 5.1-inch display, and looks thinner.
iPhone 6 is expected to sport a 4.7-inch display with rounded edges, a 67-millimeter-by-138-millimeter footprint, and an ultra-thin 6 millimeter cross-section, according to a report by UkrainianiPhone. The dimension of iPhone 5S successor is 138 x 67 x 6 as compared to Samsung Galaxy S5's 142 x 72.5 x 8.1.
Apple Inc. is expected to launch two models of iPhone 6 - a 4.7-inch and 5.5-inch devices with full scratch-free sapphire crystal glass screen. The 4.7-inch and 5.5-inch models are expected to have a 1920x1080p (440ppi) and a 2272×1280 (510ppi) resolution respectively; powered by A8 chip (64-bit) and run on iOS 7.2, according to South Korean brokerage KDB Daewoo Securities.
Chinese analyst Sun Chang Xu had also posted on her Weibo page, citing a friend from MEMS (microelectromechanical systems), that Apple is planning to introduce sensors that can detect pressure, temperature and humidity.
(Ed:AJ)