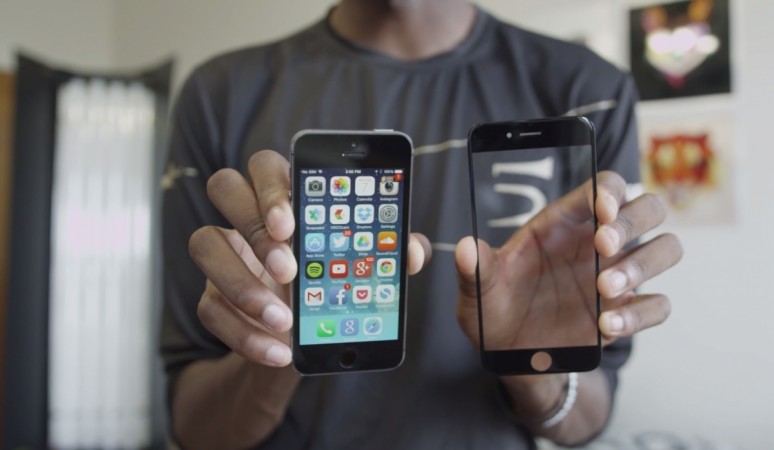 More details of Apple's upcoming flagship smartphone iPhone 6 have surfaced with its release date drawing near. It is reported that live streaming of the unveiling event will be made available online to fans across the world.
Apple Inc is very likely to unwrap its next-generation smartphone iPhone 6 at its scheduled media event on 9 September at its headquarters in Cupertino, California. iPhone, iPad, and iTouch users can watch the keynote of the event through iTune, while others can live stream Apple.com through Safari web browser.
The Cupertino giant may also announce the iWatch along with iPhone 6, as its invitation that reads, "Wish we could say more," and the 9.9.2014 date mentioned could be taken as a hint that Apple is planning to unveil more than one device, according to Christian Post. The company hasn't revealed the release date but several reports claimed that it might start shipping just a few days after it opens pre-orders for the device on 12 September.
Apple may announce two models of iPhone 6, one with a 4.7-inch display and the other with 5.5-inch protected by sapphire crystal glass. However, some reports claimed that the company might launch the larger variant only by the end of the year. Both the devices are expected to be powered by A8 chip (64-bit) processor and run on iOS 8 operating system.
It is reported that iPhone 6 will come with the same 8MP camera seen in its predecessor but with flash and Optical Image Stabilisation, and come packed with 32/64/128 GB internal memory and 1GB RAM. Forbes (via Mobile.it168) reported that the 4.7-inch model of iPhone 6 battery will be upgraded from 1,560mAh found in the iPhone 5S to 1,800 mAh, while the 5.5-inch model may have a 2,500 mAh battery, while G4Games (via Weibo) reported that the 4.7-inch model of iPhone 6 will house a 2,100 mAh battery.
In terms of dimension, 4.7-inch iPhone 6 model code named N61 may measure 138.14x66.97x6.90 and 5.5-inch model (N56) may come in either 158x77.12x7 weighing 168.5g or 158x77.12x7 weighing 184.6g, according to a report by French website iGen, which claimed that it got screenshot of the device and its specification from Apple's manufacturing partner Foxconn.
The iPhone 6 might come with several features like low temperature polysilicon in-cell touch panels, Touch ID fingerprint security, NFC and metal casing, according to Apple Insider.
Chinese analyst Sun Chang Xu also claimed the device might feature sensors that can detect pressure, temperature and humidity.