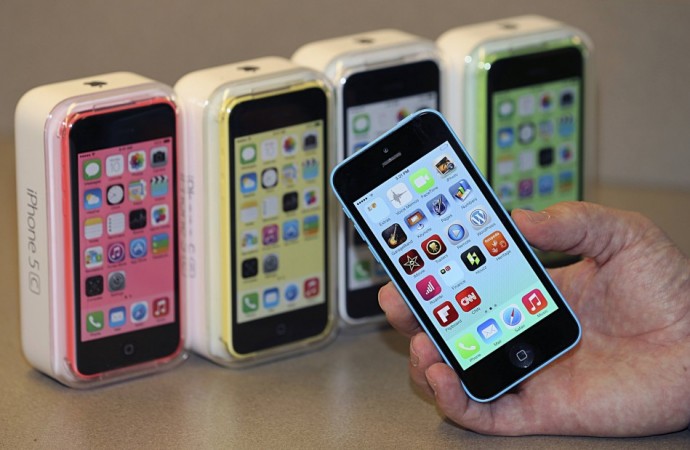 Amid speculations of the release date of Apple's much-anticipated smartphone iPhone 6, a report has emerged that mass production of the device would begin in a couple of months' time, paving way for its launch in the fourth quarter of the year.
Apple Inc. is planning to start mass production of the 4.7-inch model in July, while the larger 5.5-inch variant will go into production a little later, reported Japanese website EMSOne (Google translation) citing Taiwanese newspaper, Industrial and Commercial Times. It added that the 4.7-inch version will be announced earlier than the bigger one but both the models will make it this year.
The report came a few days after Reuters reported citing sources from the supply chain that Apple suppliers would start mass production displays for iPhone 6 as early as May, with the 4.7-inch screen model expected to be unveiled this autumn, and 5.5-inch version a bit later. It went on to say that Japan Display Inc, Sharp Corp and South Korea's LG Display Co Ltd will make the screens of Apple's flagship smartphone.
A report by Nikkei had also claimed that suppliers of LCD panels for the flagship smartphone would start production soon and the device would be launched as early as September. Meanwhile, a research note from UBS Managing Director, Steve Milunovich (via Barron's) suggested that the 4.7-inch variant of iPhone 6 would be launched either in August or September but the 5.5-inch model may or may not be released at the same time.
It is reported that iPhone 6 will have a bigger display with full scratch-free sapphire crystal glass screen. The two models are expected to sport a 4.7/4.8 inch or 5.5 inch display with a 1920x1080p (440ppi), or a 2272×1280 (510ppi), powered by the A8 chip (64-bit) and run on iOS 7.2, according to South Korean brokerage KDB Daewoo Securities.
Chinese analyst Sun Chang Xu posted on her Weibo page citing a friend from MEMS (microelectromechanical systems) that Apple is planning to introduce sensors that can detect pressure, temperature and humidity.
(Edited by Vanilla Sharma)