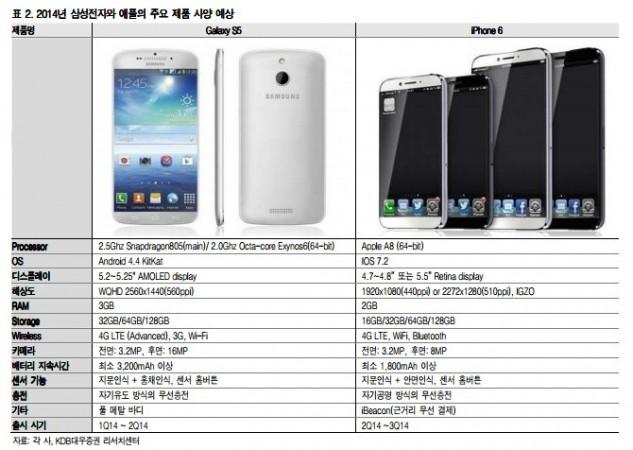 Apple Inc. has not even uttered a word on the release date of its upcoming smartphone iPhone 6, but speculations on it keep surfacing, and the latest we heard is that the smartphone will be released either in August or September, not in June as reported by several sections of the media.
The new report came amid speculations that iPhone 6 would be unveiled at the WWDC event in June, while many claimed that the launch would happen only in September. The price cut in iPhone 5S and 5C, as well as announcement of 8GB version of the latter at an even lower price is sparking off speculations of an early release.
Now, a research note from UBS Managing Director, Steve Milunovich (via Barron's) suggested that Apple is planning two variants - 4.7-inch and 5.5-inch models - and only one of them will be released this fall. He said that 4.7-inch variant of iPhone 6 would be launched either in August or September, but the 5.5-inch model may or may not be released at the same time.
Milunovich is of the opinion that the introduction of bigger screen iPhone will boost the sales of the product, as its rivals like Samsung and HTC have much bigger display. The iPhablet is expected to be priced more than the 4.7-inch variant.
"The next couple of quarters still look a little tough," Milunovich told CNBC. "Investors are really looking out for the second calendar half, when we're likely to get the larger-screen iPhone 6."
Meanwhile, Taiwanese electronics manufacturing company, Pegatron Corporation, which assembles Apple's iPhone and iPad, is opening up a new factory space at the facility in Kunshan, on the outskirts of Shanghai and recruiting workers to manufacture the iPhone 6, reported Commercial Times citing sources (translated by Reuters).
iPhone 6 is expected to come with a full scratch-free sapphire crystal glass screen and is expected to sport a 4.7/4.8 inch or 5.5 inch display with a 1920x1080p (440ppi), or a 2272×1280 (510ppi), powered by the A8 chip (64-bit) and run on iOS 7.2, according to South Korean brokerage KDB Daewoo Securities.