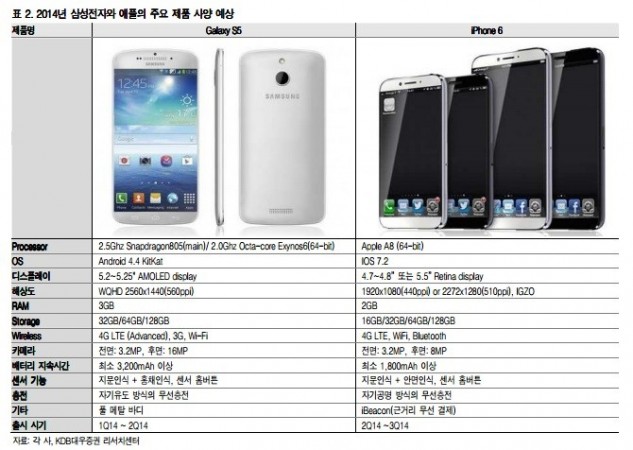 So much has been written on the possible release date of iPhone 6, with several sources giving conflicting information but most reports have suggested that the device would be unveiled in the second quarter of the year. Now, if that turns out to be true, Samsung and HTC will be the biggest beneficiaries as their recently unveiled flagship devices - Galaxy S5 and HTC One (M8) - will enjoy a few months' run at the stores, before the arrival of a big rival.
Amid speculations that iPhone 6 would be unveiled either at the upcoming WWDC event in June or September, Nikkei has reported that suppliers of LCD panels for the flagship smartphone will start production soon and the device would be launched as early as September.
Manufaturers have apparently started production of fingerprint sensors and chips for liquid-crystal drivers, reported Nikkei. Sources also told the stock market index that mass production of liquid crystal display panels will start in the April-June quarter at Sharp's Kameyama factory and Japan Display's Mobara plant.
Meanwhile, UBS Managing Director, Steve Milunovich said in a research note (via Barron's) that Apple is planning two iPhone variants - 4.7-inch and 5.5-inch models - and only one of them will be released in August or September. He added that the bigger variant would hit the stores only next year.
If iPhone 6 is unveiled in September, Apple's archrivals Samsung and HTC will rule the smartphone market for at least 5-6 months, while an early release might take away a chunk of their market share.
Samsung unveiled Galaxy S5 on 24 February and is set for launch in 150 countries on 11 April, while HTC One (M8), which was announced on 25 March, was made available on a couple of carriers on the release day itself and is expected to be launched in other countries in the first week of April.
Apple has not revealed the specifications of its next smartphone but several reports have suggested that it would feature a scratch-free sapphire crystal glass screen. The device is expected to sport a 4.7/4.8 inch or 5.5 inch display with a 1920x1080p (440ppi), or a 2272×1280 (510ppi), powered by the A8 chip (64-bit) and run on iOS 7.2, according to South Korean brokerage KDB Daewoo Securities.