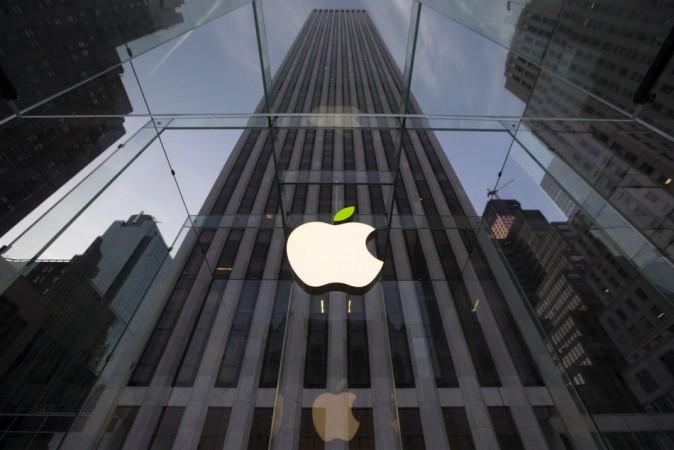 Contradicting speculations that Apple Inc. will release its upcoming flagship smartphone iPhone 6 earlier than expected, a new report on the arrival of iWatch has now hinted a possible late launch for the much-awaited next generation smartphone.
Apple was expected to release iPhone 6 along with the company's first smartwatch either in August or September. However, a report by Reuters claims iWatch will be unveiled only in October, hinting a possible delay for Apple's new flagship smartphone as well.
iWatch will be able to perform many functions independently but tasks like messaging and voice chat will require a smartphone that runs on Apple's iOS, sources told Reuters.
Taiwan's Quanta Computer Inc.will start mass production of the Apple smartwatch in July. The commercial launch is expected as early as October, a source told Reuters, adding that the Cupertino giant is expected to ship 50 million units in the first year.
The device may have a display that measures 2.5 inches diagonally, with a slightly rectangular, arch-shaped face, touch interface and wireless charging capabilities, stated another source.
It may be mentioned that companies like Samsung Electronics, Sony Corp, Motorola and LG Electronics Inc. have all released wearable devices but they have failed to make an impact in the market. However, data firm IDC claims the demand for such devices will increase manifold in the years to come.
iPhone 6 Release Date
Several reports on the release date of iPhone 6 have surfaced over the last few months, despite Apple Inc. keeping mum on the same. ApfelPage has reported that leaked internal documents of German wireless carrier Deutsche Telekom have hinted that iPhone 6 would be unveiled on 19 September.
Reports by Nikkei and a research note by UBS Managing Director Steve Milunovich (via Barron's) also claimed that it would be unveiled either in August or September. Reuters had earlier reported, citing Taiwan's Economic Daily News, that the the 4.7-inch model would be released in August, while the 5.5-inch variant would arrive in September.
Expected Features of iPhone 6
The Cupertino giant is reportedly bringing out two models of iPhone 6 with scratch-free sapphire crystal glass screen. The smaller variant of iPhone 6 may come with a 1920x1080p (440ppi) resolution, while the larger device may feature a 2272×1280 (510ppi) resolution, according to South Korean brokerage KDB Daewoo Securities.
The devices are expected to be powered by a 20-nanometer A8 chip (64-bit), run on the recently released iOS 8, and come with an 8MP camera, with several upgrades including flash and Optical Image Stabilisation.
Apple Insider reported, citing analyst Ming-Chi Kuo, that iPhone 6 may feature low temperature polysilicon in-cell touch panels, Touch ID fingerprint security, NFC and metal casing. Chinese analyst Sun Chang Xu also claimed that the device may feature sensors that can detect pressure, temperature and humidity.