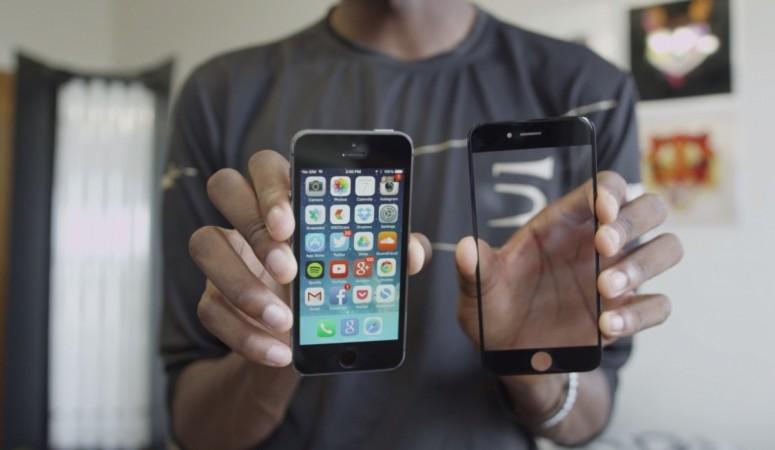 With the release date of iPhone 6 just a few weeks away, Apple Inc. has cut the prices of its current smartphones – iPhone 5s and iPhone 5c by $48 and $50 respectively. The price cut is on all variants of the devices.
T-Mobile on Wednesday cut the price of 16GB iPhone 5s unlocked version from $648 to $600, 32GB variant to $700 and 64GB to $800. The carrier has also cut the unlocked version of 16GB iPhone 5c to $500 and the 32GB variant to $600.
It may be recalled that the same carrier had in June allowed prospective buyers to try out the latest iPhone 5s on its network before taking the final decision to buy it. CNet reported that move of T-Mobile could be "designed to deplete the company's current stock of iPhones."
Meanwhile, Apple Inc. has scheduled a media event on 9 September where it is expected to announce its much awaited device, iPhone 6. It is reported that pre-orders of the smartphone may begin on 12 September, a day after launching its latest software, iOS 8 and shipping may start a few days later. Interestingly, its arch-rival, Samsung Electronics is unveiling its Galaxy Note 4 on 3 September and is expected to release it into the market a few days later.
The Cupertino giant is expected to launch two models of iPhone 6, one with a 4.7-inch and the other with a 5.5-inch screen. The company has finally come out of its comfort zone to get into bigger screen category, which it didn't endorse in the past.
It is reported that the 4.7-inch model is expected to have a 1920x1080p (440ppi) resolution while the 5.5-inch variant may feature a 2272×1280 (510ppi) resolution. Both the models are expected to have sapphire crystal glass screen, powered by a 20-nanometer A8 chip (64-bit) processor and run on the latest iOS 8. It may also have an 8MP camera with several upgrades, including flash and Optical Image Stabilization, and come with 32/64/128 GB internal memory and 1GB RAM.
The Week had earlier reported that the iPhone 6 might come with a super-slim frame with a depth of just 6mm while leaked specifications by Amazon claimed that it would be 7mm thin compared to 7.6mm frame seen in iPhone 5s. According to French website iGen, which claims to have obtained the screenshots of the devices from Apple manufacturing partner Foxconn, N61 (4.7-inch iPhone 6) will have 138.14x66.97x6.90, while the N56 may have either 158x77.12x7 dimension and weighs 168.5g, or a 158.07x77.79x7.10 dimension with 184.6g.
The device will come with a big battery upgrade, according to Forbes (via Mobile.it168). It claimed that the 4.7-inch model of iPhone 6 battery will be upgraded from 1560mAh found in the iPhone 5S to 1,800 mAh, while the 5.5-inch model may have a 2,500 mAh battery. However, G4Games (via Weibo) reported that the 4.7-inch model of iPhone 6 will house a 2,100 mAh battery.
The iPhone 6 also may come with several features like low temperature polysilicon in-cell touch panels, Touch ID fingerprint security, NFC and metal casing, according to Apple Insider citing analyst Ming-Chi Kuo. Chinese analyst Sun Chang Xu also claimed that the device might feature sensors that can detect pressure, temperature and humidity.