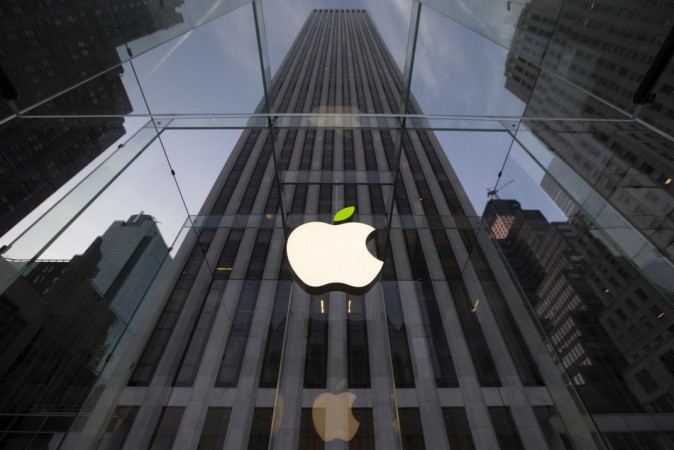 Apple Inc. remains tight-lipped on the release date and features of its upcoming flagship smartphone iPhone 6 but the silence seems to have fueled more speculations.
The Cupertino giant will reportedly release two variants of iPhone 6 in a few months' time. And, after several alleged images of the 4.7-inch model of iPhone 6 hit the net recently, the pictures of the bigger 5.5-inch model - which looks like iPad with rounded edges - have also surfaced now.
Apple tipster Sonny Dickson, who had earlier tweeted pictures of iPhone 5c and iPad Mini (Retina display) with fingerprint sensor ahead of their release, has started bombarding his followers with information on iPhone 6 on his Twitter page. He has even posted the alleged images of both models of iPhone 6.
Hello! #iPhone6 pic.twitter.com/5PVLmEKsXs

— Sonny Dickson (@SonnyDickson) June 14, 2014
Hello! #iPhone6 pic.twitter.com/EGtu86HCnk — Sonny Dickson (@SonnyDickson) June 14, 2014
Images of iPhone 6 came from Dickson just a few days after Taiwanese pop star Jimmy Lin posted suspected pictures of 4.7-inch model alongside its predecessors - iPhone 5 and iPhone 5S - on his Chinese microblog platform Weibo.
"[It has] a 4.7-inch screen. Its power button is moved slightly to the right, and an antenna is no longer concealed inside," posted the tech savvy Lin, along with three pictures of the purported Apple's next generation smartphone, according to South China Morning Post.
The leaked images of the smartphone show a bigger screen and more rounded look, very much like the pictures uploaded by Dickson.
iPhone 6 Release Date
Apple has not announced the release date of iPhone 6 and it is unlikely to reveal anything till a few days before the unveiling event but several conflicting reports on the same have appeared of late.
German website ApfelPage has reported that iPhone 6 would be unveiled on 19 September, claiming that the leaked internal documents of German wireless carrier Deutsche Telekom have hinted it.
A report by Nikkei had earlier suggested that the device would be launched as early as September, and a research note by UBS Managing Director Steve Milunovich (via Barron's) also claimed that the smaller iPhone 6 would be unveiled either in August or September.
Reuters reported, citing Taiwan's Economic Daily News, that the the 4.7-inch model would be released in August, while the 5.5-inch variant would arrive in September.
Expected Features of iPhone 6
Both 4.7-inch and 5.5-inch models of iPhone 6 are expected to have scratch-free sapphire crystal glass screen and an 8MP camera with several upgrades from flash to Optical Image Stabilisation. They are expected to be powered by a 20-nanometer A8 chip (64-bit) and run on the recently released iOS 8.
According to South Korean brokerage KDB Daewoo Securities, the smaller variant of iPhone may come with a 1920x1080p (440ppi) resolution, while the larger device may feature a 2272×1280 (510ppi) resolution.
Apple Insider reported, citing analyst Ming-Chi Kuo, that the devices may feature low temperature polysilicon in-cell touch panels, Touch ID fingerprint security, NFC and metal casing. The device may also feature sensors that can detect pressure, temperature and humidity, according to Chinese analyst Sun Chang Xu.