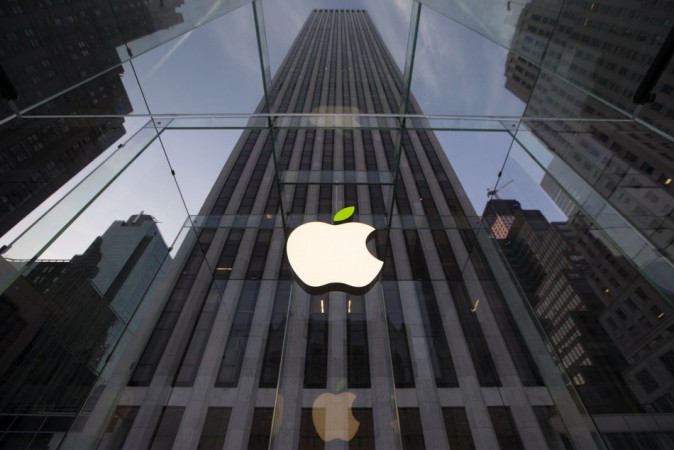 There is excitement among Apple fans with the release date of iPhone 6 drawing near but the Cupertino giant may leave many disappointed upon launch, as it is unlikely to solve one issue that its users have been facing everyday.
iPhone users have long been complaining about the short battery life of their devices, with many claiming it barely lasts a day. According to a survey by mobile discount aggregator WalletHero, 97 percent of respondents want iPhone 6 to have a longer battery life.
"iPhone with bigger screen may attract many but the company should concentrate more on simple things like increasing the battery life, as smartphone batteries don't last long, which is irritating sometimes," John, a 29-year-old working in a multi-national company had earlier said.
However, 4.7-inch model of iPhone 6 may come with a 1800mAh battery, an upgrade from 1560mAh found in the iPhone 5S, and 5.5-inch model may have a 2500mAh battery, reported Forbes (via Mobile.it168).
The upgrade is 15 percent, which could be seen as decent, but Apple fans may still want more, as the new iPhone will consume more battery than its predecessors with display getting bigger and screen resolution increased.
It was earlier reported that Apple's latest operating system iOS 8 might help extend the phone's battery life by giving users the option to switch off the apps that consume more power, but this is not something new to android users as they have been enjoying this feature for years.
It may be mentioned that its rivals have better battery - Samsung Galaxy S5 has a Li-Ion 2800 mAh, Nexus 5 – 2300mAh, LG G3 – 3000mAh, Sony Xperia Z2 – 3200mAh, HTC One M8 – 2600mAh and Motorola Moto X – 2200mAh.
The Cupertino giant is expected to release two models of iPhone 6 with scratch-free sapphire crystal glass screen. The 4.7-inch variant may come with a 1920x1080p (440ppi) resolution, while the 5.5-inch model may feature a 2272×1280 (510ppi) resolution, according to KDB Daewoo Securities. The devices may feature low temperature polysilicon in-cell touch panels, Touch ID fingerprint security, NFC and metal casing, reported Apple Insider citing analyst Ming-Chi Kuo. Chinese analyst Sun Chang Xu also wrote on her social media page that the device will feature sensors that can detect pressure, temperature and humidity.
The much-hyped smartphone is very likely to see the light of the day in the month of September though nobody is sure of its release date. German website, ApfelPage has claimed that the device might be unveiled on 19 September, citing leaked internal documents of German wireless carrier Deutsche Telekom. In another report, Macrumors claimed citing a source that iPhone 6 is expected to be announced in the first or second week of September before releasing it a few days later.
Reports of a September release is beginning to gain grounds, as chipmakers have reportedly started mass production of 20-nanometer A8 chip (64-bit) that will power the much-hyped device. Chipmaker Taiwan Semiconductor Manufacturing Co. has started production of Apple's processors that are making way to assembly plants, according to Apple Insider, which cited a report from Hong Kong.