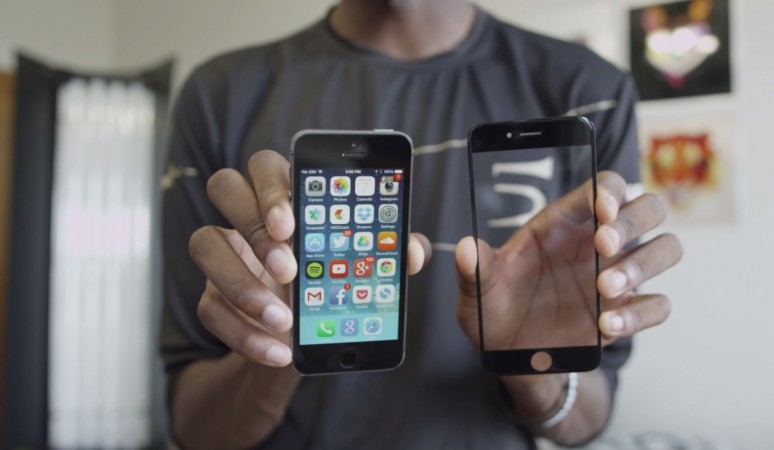 Amid speculations on the release date of Apple's upcoming flagship smartphone dubbed as iPhone 6, a deadly dust explosion in China has hinted that production at Foxconn could be affected, throwing up a possible delay in the launch of the much-awaited device.
The aluminum dust explosion in Jiangsu province of China has killed 75 people and injured hundreds on Saturday
The Kunshan tragedy that happened at a metal polishing factory has triggered the State Administration of Work Safety to investigate into the incident and ordered all the metal polishing workshops across the country, including Foxconn to halt production and take up self inspection, a source told TechWeb.
Foxconn that assemble Apple iPhone body has to polish the aluminum alloy used in the device. It is not sure if the directive from the country's work safety authority will delay the launch of the much-hyped iPhone 6. It will depend on how quickly the company finishes inspection on production safety.
Apple Inc. may unveil its flagship smartphone iPhone 6 on 16 September before releasing it on 14 October, a source told MacRumors citing an internal Apple Retail Store meeting. The source added that a senior Store Leader mentioned that the date would be an "immense" day for Apple and the month of October would be busy for both the company and its stores.
It was earlier reported that the Cupertino giant might release its next-generation device in mid-September before releasing it towards the end of the month. German website, ApfelPage reported citing leaked internal documents of German wireless carrier Deutsche Telekom that the device might be unveiled on 19 September.
Apple is reportedly launching two models of iPhone 6 - 4.7-inch and 5.5-inch variants. Both the variant are expected to have sapphire crystal glass screen. The smaller model may have a 1920x1080p (440ppi) resolution while the larger variant may feature a 2272×1280 (510ppi) resolution, according to KDB Daewoo Securities. Forbes (via Mobile.it168) reported that the smaller model will a 1,800 mAh battery while the larger model may have a 2,500 mAh battery.
The device may feature low temperature polysilicon in-cell touch panels, Touch ID fingerprint security, NFC and metal casing, reported Apple Insider citing analyst Ming-Chi Kuo. Chinese analyst Sun Chang Xu also claimed that the device might feature sensors that can detect pressure, temperature and humidity.