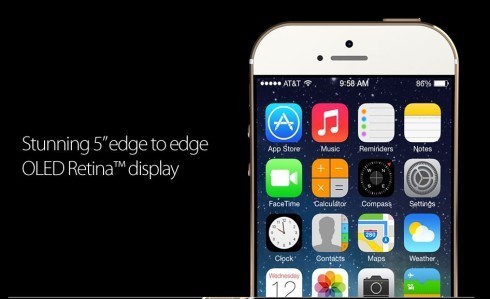 From a business point of view, Apple Inc. should launch its upcoming flagship smartphone iPhone 6 in the third or fourth quarter of the year but it looks like the Cupertino giant is now under pressure to release the device early, with archrivals Samsung Electronics set to release the Galaxy S5 this month.
Several reports have claimed that Apple would launch its next-generation smartphone even before iPhone 5S and 5C complete its one-year run in the market. If those reports turn out to be true, it could be either to counter Samsung's possible dominance in the market with its upcoming Galaxy S5, or due to poor sales of its latest smartphones iPhone 5S and 5C.
Samsung is expected to release Galaxy S5 at the company's Mobile World Congress (MWC) on 24 February. The South Korean giant had earlier given out a press invite titled "UNPACKED5", indicating that the new smartphone would be released on the day.
Apple Inc., which repurchased US$14 billion worth of its stock earlier this month, had a disappointing first-quarter results that could be an outcome of iPhone 5C's poor sales. Several reports suggested that sales numbers of the cheaper-range smartphone was not impressive.
There are conflicting reports on the release date of iPhone 6 with some arguing that it would be released in June, while others say it would happen only in September. South Korea's brokerage KDB Daewoo Securities, Chinese Analyst Sun Changxu and Jefferies analyst Peter Misek have all stated that Apple would release its much-awaited device at the WWDC event in June. However, several other media houses, including South China Morning Post, Tech Radar and ET News reported that the new smartphone would be launched only in September.
Apple's flagship smartphone is expected to sport a 4.7/4.8 or 5.5' display with a 1920x1080p (440ppi), or a 2272×1280 (510ppi), according to a note to investors by South Korea's brokerage KDB Daewoo Securities. It is expected to be powered by A8 chip (64-bit), run on iOS 7.2 and have a 1,800mAh battery.
It is also reported that iPhone 6 will have a screen entirely made from the scratch-resistant sapphire crystal glass and will feature gesture control with 802.11ac Wi-Fi connectivity.