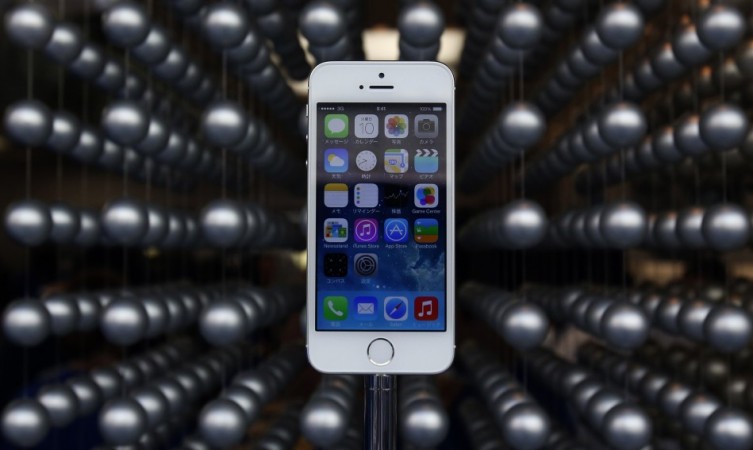 Amid speculations on the release date of Apple's upcoming flagship smartphone, dubbed iPhone 6, the purported case of the device - as seen in a video - suggests that the phone size would be almost same as that of Google Nexus 5.
Unbox Therapy has done a hands-on comparison of iPhone 6's purported case with that of Nexus 5, Samsung Galaxy Note 3 and iPhone 5S in a 7:30-minute video. The case shows that the power switch has been shifted to the side, so that users can use their thumbs to turn the switch on and fingers to adjust the volume of the speakers.
The case of the 4.7-inch model, showcased in the video, is thinner than the iPhone 5, suggesting that the upcoming smartphone would be significantly thinner than its predecessor and a little slimmer than Nexus 5. The device is expected to be smaller than Galaxy Note 3 but could be almost the same size as as Nexus 5.
Apple Inc. is expected to launch two variants of iPhone 6, a 4.7-inch and a 5.5-inch model, this fall though the company has not made any official announcement yet.
The device is expected to be launched as early as September, according to Nikkei. A research note from UBS Managing Director Steve Milunovich (via Barron's) had also suggested that the 4.7-inch model of iPhone 6 would be launched either in August or September, while the 5.5-inch version may or may not be released at the same time. Reuters reported, citing sources from the supply chain, that the 4.7-inch screen model would be unveiled this autumn.
The bigger variant of iPhone 6, which measures 5.5-inch, could be pushed to 2015 as the company is finding hard to find a battery model slim enough to fit into the ultra-thin design of the device, according to Taiwan's Industrial and Commercial Times (Google translate).
The 4.7-inch model of iPhone 6 will have a 1920x1080p (440ppi) resolution display, powered by the A8 chip (64-bit) and will run on iOS 7.2, according to South Korean brokerage KDB Daewoo Securities. The device is also expected to have a full scratch-free sapphire crystal glass screen.
Chinese analyst Sun Chang Xu had also posted on her Weibo page, citing a friend from MEMS (microelectromechanical systems), that Apple is planning to introduce sensors that can detect pressure, temperature and humidity.
(Ed: VP)
VIDEO: iPhone 6 Case Leak Hands-on (vs iPhone 5s, Nexus 5, Note 3)