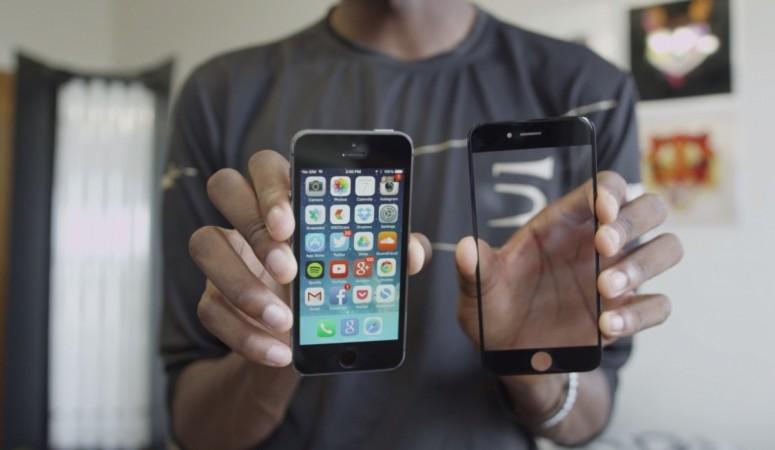 Shares of Apple Inc. took a big leap on Thursday to touch a new record of $100.72, giving a clear hint of the investors' confidence with the release date of the company's upcoming flagship smartphone dubbed as iPhone 6 drawing near.
The stocks of Apple surged to $702.10, which is equivalent to $100.30 after 7-to-1 stock split, ahead of the iPhone 5 launch two years ago. It may be recalled that the share of the Cupertino giant hit a low of $499 at one point of time but hype around iPhone 6 helped reach $640 in may compared to $553 in the beginning of the year.
A recent survey by Morgan Stanley Research (reported by Forbes) has indicated that lots of iPhone users might be looking forward to an upgrade. On America's largest carrier Verizon, 59 percent of iPhone users still use an iPhone 4S or older models, while it is 52 percent on AT&T, 49 percent on Sprint and 35 percent on T-Mobile.
Going by the hype, it looks like iPhone 6 will break the record set by iPhone 5, iPhone 5S and iPhone 5C. iPhone 5 created a new record with five million units shipment in its release weekend, then sold nine million units of iPhone 5S and iPhone 5C were sold during the same period when they were released last year.
German website, ApfelPage reported citing leaked internal documents of German wireless carrier Deutsche Telekom that iPhone 6 might be unveiled on 19 September. However, MacRumors claimed citing an internal Apple Retail Store meeting that the device might be unveiled on 16 September before releasing almost a month later, on 14 October.
Apple Inc. is expected to launch two models of iPhone 6 - 4.7-inch and 5.5-inch variants – with sapphire crystal glass screen. KDB Daewoo Securities reported that the smaller variant may have a 1920x1080p (440ppi) resolution while the larger model may feature a 2272×1280 (510ppi) resolution.
The device is expected to be powered by a 20-nanometer A8 chip (64-bit) processor and run on iOS 8. It may house an 8MP camera with several upgrades, including flash and Optical Image Stabilization. Forbes (via Mobile.it168) reported that the 4.7-inch model of iPhone 6 will have a 1,800 mAh battery, while the 5.5-inch model will have a 2,500 mAh battery. However, G4Games (via Weibo) reported that the 4.7-inch model of iPhone 6 will house a 2,100 mAh battery.
Chinese analyst Sun Chang Xu revealed on social media that the device might feature sensors that can detect pressure, temperature and humidity.A report by Apple Insider citing analyst Ming-Chi Kuo also said that the iPhone 6 may feature low temperature polysilicon in-cell touch panels, Touch ID fingerprint security, NFC and metal casing.