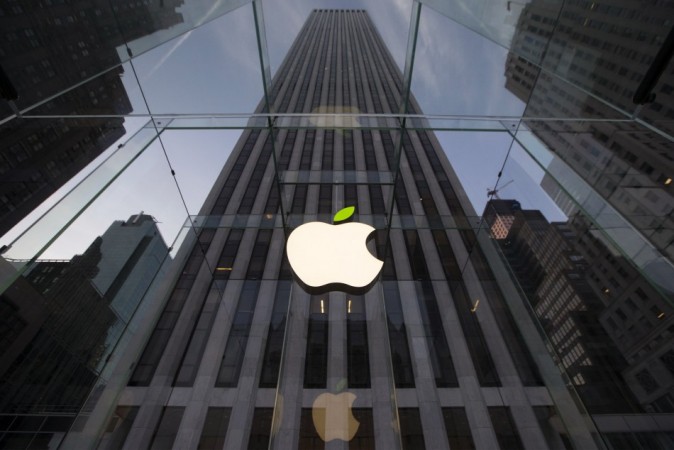 Apple's shares crossed $600 mark on Monday after one-and-a-half years, in a possible positive response from investors to the company's announcement of stock buybacks and stock split, higher-than-expected revenues in the first quarter of 2014, and the expected release of its new flagship smartphone iPhone 6.
The surge in the stock came amid speculations on the release date of iPhone 6 and the Cupertino giant's upcoming Worldwide Developers Conference 2014 (WWDC), where Mac operating system OS X 10.10 is expected to be announced. It is also speculated that Apple might announce its upcoming flagship smartphone at the event, though most reports suggest that it would come only in September.
Apple's stock went as low as $500s since October 2013 after hitting $705 in September 2012, following the release of iPhone 5. It crossed $600 mark on Monday following its good 2014 Q1 revenues, and the announcement of stock buybacks and stock split. The shares of Cupertino giant is expected to surge even further in the weeks to come, with the iPhone 6 likely to hit the stores in the next few months. RBC Capital Markets has raised its price target for the company from $625 to $645.
Interestingly, it was earlier reported that Apple would announce the much-awaited iPhone 6 during the WWDC 2014 scheduled to take place from 2 to 6 June. The company is unlikely to announce the new device at the event, if latest reports are anything to go by, but it is expected to announce new product offerings including Mac OS X 10.10.
Several sources, including Reuters and Nikkei, have suggested that Apple might unveil its new flagship smartphone in September. Analysts are of the opinion that the new product, like its predecessors, would boost the business of the company.
Apple is expected to launch two models of iPhone 6 - 4.7-inch and 5.5-inch devices - with full scratch-free sapphire crystal glass screen during this fall. The 4.7-inch and 5.5-inch models are expected to have a 1920x1080p (440ppi) and a 2272×1280 (510ppi) resolution respectively; powered by the A8 chip (64-bit) and run on iOS 7.2, according to South Korean brokerage KDB Daewoo Securities. Chinese analyst Sun Chang Xu had also hinted that Apple would introduce sensors that can detect pressure, temperature and humidity in its upcoming smartphone.
(Ed: VP)