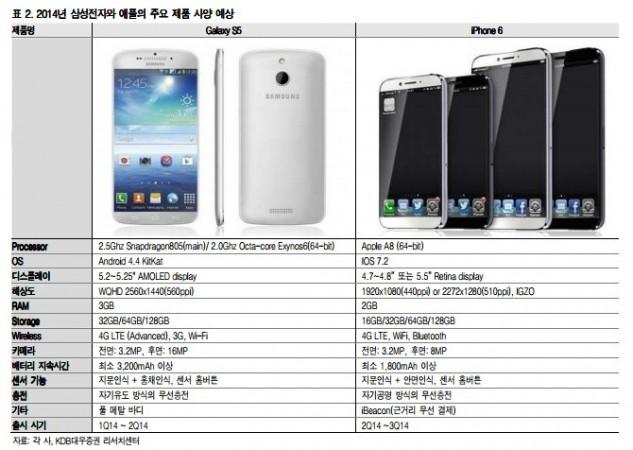 Even as conflicting reports continue to do the rounds on the release date of Apple iPhone 6, purported new features of the much-hyped gadget keep on surfacing. Now, it has been reported that the phone will have a set of new features - temperature, pressure and humidity sensors.
Interestingly, Samsung had introduced barometer, temperature and humidity sensors in Galaxy S4. It was rumored that iPhone 5S will have similar features but it never happened. Now, the Cupertino giant seems to have come to the conclusion that it's time to introduce these features.
Apple Inc. will move forward in the "sensor department" by introducing pressure, temperature and humidity sensors, wrote Sun Chang Xu, analyst at ESM-China, on her Weibo account. However, "pressure" is probably referred to atmospheric pressure and not blood pressure, as the latter is expected to be featured in iWatch, reported G for Games.
The news of the iPhone 6 having these new features sounds realistic as it comes on the back of reports that Apple's upcoming iOS 8 will have a Healthbook app that includes health stats like blood pressure, heart rate, hydration, glucose levels and others.
iPhone 6 is expected to come with an array of new features when it releases, giving some tough competition to the recently unveiled Samsung Galaxy S5 in the smartphone market.
"While many observers have chided Apple for a 'lack of innovation' over the last two years, we do not expect a linear path to commercially successful new product categories," said Andy Hargreaves of Pacific Crest Securities, according to a report by Business Insider. "Instead, Apple is likely to choose its opportunities and timing extraordinarily carefully and release new products or services only when it feels it has the best chance to succeed, which does not mean it is not innovative, just that it is not dumb."
iPhone 6 is expected to sport a 4.7/4.8' or 5.5' display with a 1920x1080p (440ppi), or a 2272×1280 (510ppi), powered by A8 chip (64-bit) and run on iOS 7.2, according to South Korean brokerage KDB Daewoo Securities. The new flagship smartphone is also expected to have scratch-free sapphire crystal glass screen.