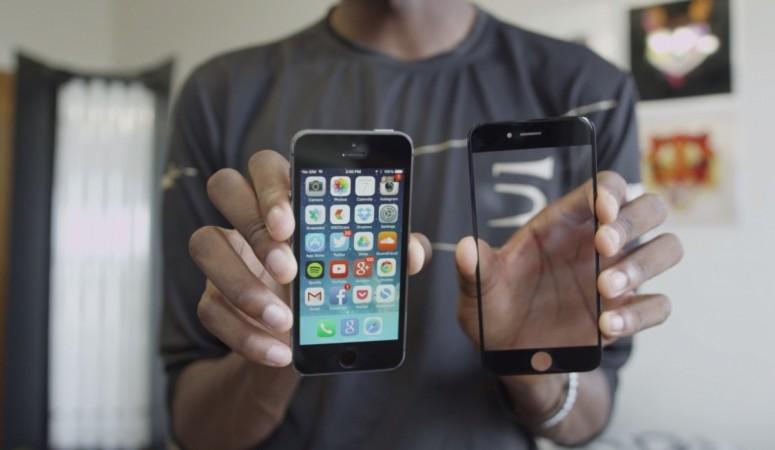 As the release date of Apple's much-hyped flagship smartphone dubbed as iPhone 6 draws near, an allegation that could potentially hit the new device hard has surfaced, giving the Cupertino giant a big reason to worry about ahead of the launch event.
A hacker has claimed that it broke into Apple's iCloud accounts of over 100 celebrities, including Oscar award-winning actress Jennifer Lawrence, Ariana Grande, Victoria Justice and Kate Upton. Dozens of celebrities' nude photos have been posted on an online forum for all to see over the last few days, and experts are of the opinion that a possible flaw in 'Find My iPhone' service could have led to compromise of users' data.
The fact is over 320million people using iCloud service will feel insure after the latest scandal that has shocked entertainment world. Apple Inc. hasn't confirmed if hackers had attacked its iCloud service but instead released a fix for presence of any possible bug and is seriously investigating into the allegation.
"We take user privacy very seriously and are actively investigating this report," Apple spokeswoman Natalie Kerris told MailOnline.
The FBI has also begun an investigation. It said in a statement that it is "aware of the allegations concerning computer intrusions and the unlawful release of material involving high profile individuals, and is addressing the matter. Any further comment would be inappropriate at this time."
It is still not sure if hackers stole the photos of celebrities from their iCloud account as alleged but current iPhone users and prospective buyers of the upcoming new smartphone will be unnerved a little by the latest development. It could even affect the sales of iPhone 6 if Apple doesn't clear the clouds before its release this month.
Meanwhile, Apple Inc. is very likely to unveil the much-awaited iPhone 6 at its media event scheduled on 9 September before launching iOS 8 software two days later. Pre-orders for the new device is expected to begin a day after the new operating system is released and shipping might start a few days later.
It is reported that Apple will launch two models of iPhone 6, a 4.7-inch and 5.5-inch display. According to KDB Daewoo Securities, the smaller model may have a 1920x1080p (440ppi) resolution while the larger variant may feature a 2272×1280 (510ppi) resolution. Both the models are expected to be powered by a 20-nanometer A8 chip (64-bit), run on iOS 8 and come packed with 32/64/128 GB internal memory and 1GB RAM. It may also have an 8MP camera with flash and Optical Image Stabilization.
The new device may also come with low temperature polysilicon in-cell touch panels, Touch ID fingerprint security, NFC and metal casing, according to a report by Apple Insider citing analyst Ming-Chi Kuo. Chinese analyst Sun Chang Xu also claimed that the device might feature sensors that can detect pressure, temperature and humidity.