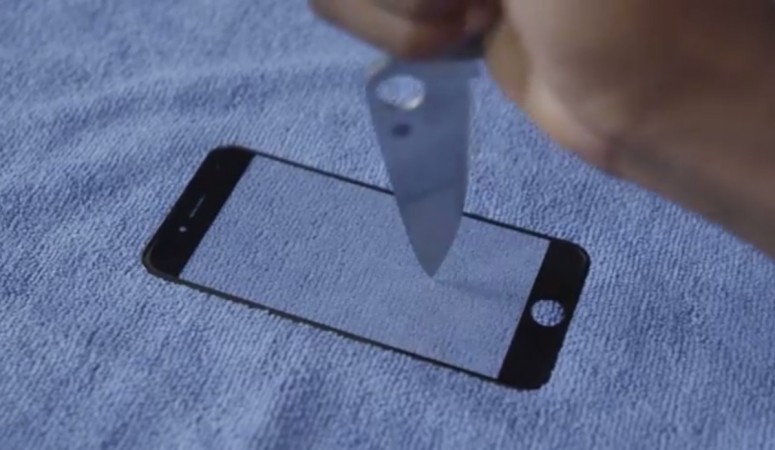 Hype around Apple's upcoming flagship smartphone dubbed as iPhone 6 refuses to die down with the release date drawing near. And if media reports are anything to go by, the company is all set to fix fans' biggest disappointment in its upcoming device.
While fans look forward to many feature upgrades in the brand new iPhone 6, most of them seem to be desparate for better power. As per a survey conducted by mobile discount aggregator WalletHero, 97 percent of respondents want iPhone 6 to have a longer battery life.
The good news is Apple Inc. may solve the battery issue that its users have been complaining about for a long time. According to a report by G4Games (via Weibo), Sung Chang Xu, News Chief Analyst at ESM-China, claimed citing sources from her supply-chain that the 4.7-inch model of iPhone 6 will house a 2,100 mAh battery. She went on to say that the 1800mAh battery spotted in earlier leaked pictures was used only for testing purposes and was not the real one, which will come with the device when it is released.
It may be recalled that Forbes (via Mobile.it168) had earlier reported that the 4.7-inch model of iPhone 6 battery will be upgraded from 1560mAh found in the iPhone 5S to 1,800 mAh, while the 5.5-inch model may have a 2,500 mAh battery.
Apple fans will be happy if the battery of the upcoming smartphone is increased to 2,100 mAh though it's still not on par with its rivals like Samsung Galaxy S5 - Li-Ion 2,800 mAh, Nexus 5 – 2,300 mAh, LG G3 – 3,000 mAh, Sony Xperia Z2 – 3,200 mAh, HTC One M8 – 2,600 mAh and Motorola Moto X – 2,200 mAh.
It is also reported that Apple's recently released operating system, iOS 8 might help extend the phone's battery life by giving users the option to switch off the apps that consume more power. Android phone users have been enjoying this feature for years though.
iPhone 6 Specifications:
Apple Inc. is expected to launch 4.7-inch and 5.5-inch models of iPhone 6 with sapphire crystal glass screen. The smaller model may have a 1920x1080p (440ppi) resolution, while the larger variant may feature a 2272×1280 (510ppi) resolution, according to KDB Daewoo Securities. Both the variants may be powered by a 20-nanometer A8 chip (64-bit) processor and run on iOS 8. It is also reported that the new device will have an 8MP camera, which is seen in its predecessor, but with several upgrades, including flash and Optical Image Stabilization.
The next-generation device may feature low temperature polysilicon in-cell touch panels, Touch ID fingerprint security, NFC and metal casing, reported Apple Insider, citing analyst Ming-Chi Kuo. Chinese analyst Sun Chang Xu also claimed that the device might feature sensors that can detect pressure, temperature and humidity.
iPhone 6 Release Date:
The Cupertino giant hasn't revealed the release date of its upcoming device and it is unlikely to announce the date until the eleventh hour like in the past. But reports suggest that it may come sometime in September.
A source citing an internal Apple Retail Store meeting told MacRumors that the Cupertino giant might unveil its upcoming device on 16 September before releasing it on 14 October. It added that a senior Store Leader mentioned the date would be an "immense" day for Apple and the month of October would be busy for both the company and its stores.
It may be recalled that German website, ApfelPage had earlier reported citing leaked internal documents of German wireless carrier Deutsche Telekom that the device might be unveiled on 19 September.