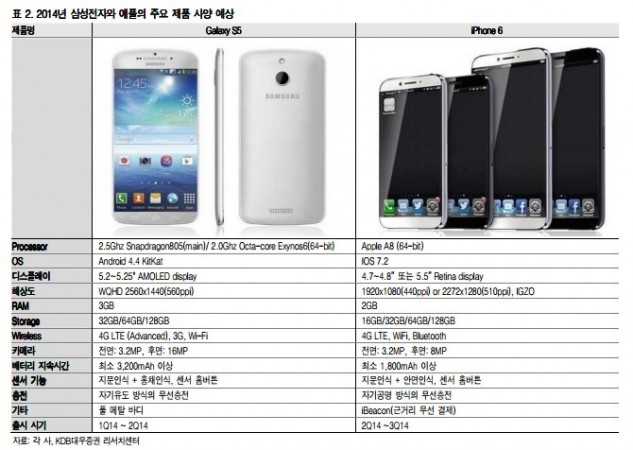 As speculations on the release date and features of iPhone 6 continue to do the rounds, a new report has emerged claiming that Apple's new flagship smartphone would have a camera which is inferior to the likes of Samsung Galaxy S5, HTC One 2, Nokia Lumia 1520, Sony Xperia Z2 and other high-end mobile phones in terms of pixels.
Several reports suggest that iPhone 6 would be unveiled at the WWDC event in June, while some others state it would happen only in September.
Apple Inc. is not interested in number game as far as camera pixel is concerned but will work on improving the quality of images for its upcoming smartphone, reported Apple Inside, citing a source familiar with the matter.
The report comes after Apple's rivals like Samsung and HTC increased the camera megapixel on their new flagship phones.
Samsung Galaxy S5, which was unveiled last month, has a 16MP camera, while Nokia Lumia 1520 and Sony Xperia Z2 have 20MP and 20.7MP cameras respectively. HTC One 2 is also expected to come with a 16MP camera.
However, iPhone 6 may have the same 8MP camera seen on its predecessors iPhone 5S and 5C. Apple is rather concentrating on the quality of the image, like it did with its previous devices. It may be recalled that the Cupertino giant improved the image quality of iPhone 5S by increasing each pixel's size by 0.1-micron from iPhone 5, instead of upgrading megapixels. The introduction of an f/2.2 lens also helped in better performance in low-light.
iPhone 6 is likely to have a full scratch-free sapphire crystal glass screen. It is expected to sport a 4.7/4.8' or 5.5' display with a 1920x1080p (440ppi), or a 2272×1280 (510ppi), powered by the A8 chip (64-bit) and run on iOS 7.2, according to South Korean brokerage KDB Daewoo Securities.