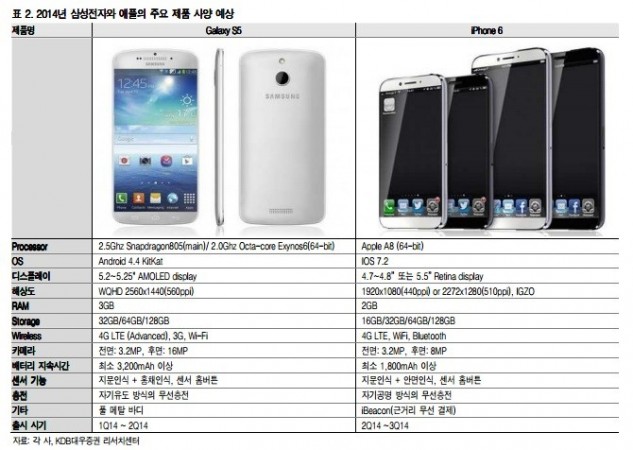 Even as speculations on the release date of Apple's upcoming iPhone 6 are doing the rounds, an analyst has gone ahead claiming that the flagship smartphone will be huge with lots of upgrades when it is launched later this year.
Andy Hargreaves at Pacific Crest Securities upgraded Apple to "outperform" from "sector perform" and expect iPhone 6 to be priced at $635, reported Business Insider.
Apple will see lots of upgrades in iPhone 6, including a 4.7-inch display and is expected to be priced $299 on-contract, which is $100 more than its predecessor iPhone S5, thus boosting the sales and revenue from the device, opines Hargreaves. He doesn't expect a 5.5-inch iPhablet this year as reported by several sections of the media and thinks Apple consumers, who are relatively rich, wouldn't mind spending more for a better smartphone.
"While many observers have chided Apple for a 'lack of innovation' over the last two years, we do not expect a linear path to commercially successful new product categories," Hargreaves was quoted as saying by Business Insider via Pacific Crest Securities. "Instead, Apple is likely to choose its opportunities and timing extraordinarily carefully and release new products or services only when it feels it has the best chance to succeed, which does not mean it is not innovative, just that it is not dumb."
There are conflicting reports on the release of iPhone 6 with some arguing that it would be unveiled at the WWDC event in June while others say it would happen only in September.
Apple's flagship smartphone is expected to have sapphire crystal glass screen. It is expected to sport a 4.7/4.8' or 5.5' display with a 1920x1080p (440ppi), or a 2272×1280 (510ppi), powered by A8 chip (64-bit) and run on iOS 7.2, according to South Korean brokerage KDB Daewoo Securities.