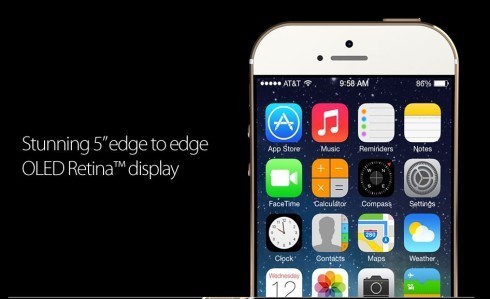 Rumors about an early launch of Apple iPhone 6 seem to be gathering more pace, with a recent report stating that the production of the A8 processor is set to begin in the second quarter of 2014.
Three semiconductor product packaging companies - Amkor Technology, STATS ChipPAC and Advanced Semiconductor Engineering (ASE) - have obtained packaging orders placed by Apple for its next-generation A8 processor, says a report by DigiTimes, citing industry sources.
The report added that Taiwan Semiconductor Manufacturing Company (TSMC) has also secured wafer bumping orders for the processor and it will reportedly start ramping up the production A8 chip, using 20nm process technology in the second quarter of 2014. The sources added that A8 chip will be a package-on-package (PoP) SoC solution, comprising processors and mobile DRAM in a single package.
Apple Inc. has not yet revealed iPhone 6 release date but Chinese Analyst Sun Changxu recently told QQ Tech website that the new smartphone production would ramp up in May before its launch in June. Jefferies analyst Peter Misek also said that the device might be launched in June this year.
However, Cowen and Company analyst Timothy Arcuri thinks iPhone 6 launch may happen only in September.
Apple Insider had earlier reported that Arcuri told investors, citing sources from the company's supply chain, that the Cupertino giant had locked down the design of iPhone 6, and it would sport a 4.8-inch display and feature 802.11ac Wi-Fi connectivity.
It may be recalled that Apple analyst Ming-Chi Kuo of KGI Securities had claimed last year that Apple Inc. would come out with a larger iPhone, though it might not cross 5 inches owing to the company's "one-hand use" principle.