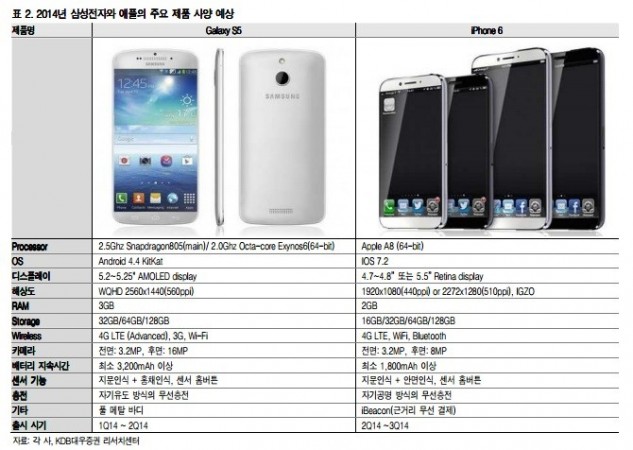 Even as conflicting reports are doing the rounds on the release date of iPhone 6, it has emerged that Apple Inc. is expected to ship out about 90 million units of its flagship smartphone after its launch later this year.
iPhone maker, Foxconn Electronics is expected to land order for upto 90 million units of the iPhone 6, reported Chinese website Commercial Times (via DigiTimes) citing Citigroup Global Markets data.
Apple's smartphone shipment is expected to be boosted from 13 percent in 2013 to 23 percent in 2014 with the release of iPhone 6, the Chinese-language paper quoted Citigroup Global Markets analyst, Wei Chen as saying. He added that Foxconn would post an EPS of NT$9.29 (US$0.31) in 2014 and NT$10.26 in 2015.
The new flagship smartphone is expected to be launched in September this year despite speculations that the release of Samsung Galaxy S5 on 11 April might prompt the Cupertino giant to advance it to June or July.
iPhone 6 may boast of several promising features and not just an upgrade of its predecessor, iPhone 5S if one is to go by the media reports. The U.S. Patent and Trademark Office has granted the Cupertino giant the patent (number 8,666,034) for "Audio call screening for hosted voicemail systems," which will allow a user to screen messages being left at a hosted voicemail system from a telephone terminal.
United States Patent Application number 20140055483 under "Computer User Interface System and Methods" has also suggested that Apple might introduce this technology in iPhone 6, letting users control their devices from a certain distance without actually touching them with the help of sensors that recognise movements, gestures, distance, depth proximity and location.
Hinting yet another feature for iPhone 6, the US Patent & Trademark Office has published a patent application from Apple titled "Systems and Methods for Preventing Light Guide Plate Scratching Artifacts," according to Patently Apple. This would mean the new device may sport a screen layer protection that will be self-healing, hinting a possible elimination of unsightly artifacts.
It has been reported that the next generation smartphone from Apple might sport a bigger screen entirely made from the scratch-resistant sapphire crystal glass. It is is expected to sport a 4.7/4.8' or 5.5' display with a 1920x1080p (440ppi), or a 2272×1280 (510ppi), powered by A8 chip (64-bit) and run on iOS 7.2. It is also expected to have a 1,800mAh battery, according to South Korean brokerage KDB Daewoo Securities.