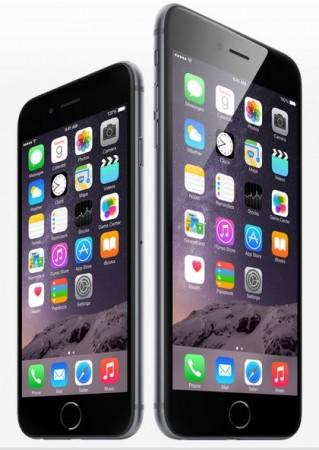 Some critics came down heavily on both the models of Apple's new devices – iPhone 6 and iPhone 6 Plus – arguing that Nexus 4, that was released two years ago, has most of the features seen in the much-hyped smartphones, but that has not stopped fans from buying the Cupertino giant's largest device.
According to a report by CNet, several features of iPhone 6, like 4.7-inch screen, NFC, third party keyboards and cloud photo backup are seen in Nexus 4. In fact, Google's device has better screen resolution with 760p compared to iPhone 6's 750p. But when it comes to business, Apple Inc. wins, and the site attributes it to good marketing hardware and the brand.
The fact is Apple's largest smartphone iPhone 6 has received huge demand and has been sold out and unavailable for purchase. Fans have to wait up to four weeks to lay their hands on the new device though it will hit the stores on 19 September, as pre-orders have exceeded the expectations of the company.
"Response to iPhone 6 and iPhone 6 Plus has been incredible, with a record number of preorders overnight," Apple told the Financial Times, according to Time.
The iPhone 6 and the iPhone 6 Plus was opened for pre-order on Apple Store three days after it was unveiled on 9 September. First, fans had problem accessing the online store of the company for more than two hours, and then the device was sold out within few hours. The iPhone Plus or 5.5-inch model was the first to go out of stock on Apple store, and now, fans have to wait for three to four weeks before it's been shipped to them. However, waiting time for 4.7-inch model of iPhone 6 is shorter with seven to 10 business days.
According to CNBC, waiting time for iPhone 6 Plus on Verizon is three to four weeks, while it's 35 to 42 business days on AT&T. It added that "Verizon reported a shipping date of Oct. 21 for 32 GB and 64 GB models, while AT&T reported shipping delays of 21 to 35 days" for iPhone 6 4.7-inch model.
It may be mentioned that both the models of iPhone 6 have common features like a 20-nanometer class based second generation 64-bit A8 chipset, iOS v8.0 operating system, 8MP iSight camera and 1.2-megapixel FaceTime camera, 16GB/64GB/128GB storage and add-ons like fingerprint-resistant oleophobic coating on front- Dual-domain pixels for wider viewing angles, Bluetooth v4.0, NFC, Wi-Fi and GPS/GLONASS.
Besides screen size difference, iPhone 6 Plus has a 1920x1080p resolution with pixel density of 401 ppi (pixels per inch) compared to 4.7-inch model's 1334 x 750p resolution (326 ppi). The larger iPhone 6 also has a stronger battery with talk time up to 24 hours (3G) and standby time close to 16 days (384 hours) against 14 hours (3G) talk time and 10 days (250 hours) standby time seen in the smaller model.
The iPhone 6 can be pre-ordered from carriers like at&t, Sprint, and Verizon for $199 with two-year contract and on T Mobile for $649 without contract. The iPhone 6 Plus can be pre-ordered for $299 (with two-year contract) and on T Mobile for $749 (without contract).