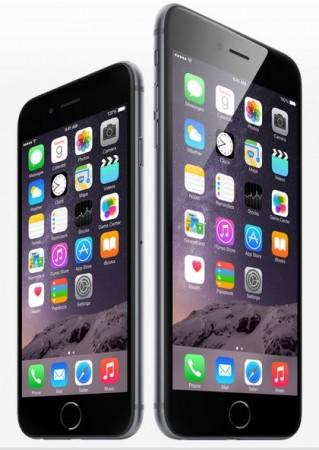 Apple Inc. was supposed to begin pre-order for its recently unveiled devices – iPhone 6 4.7-inch model and iPhone 6 Plus or 5.5-inch display – on Apple Store at midnight PT on 12 September but the online store seemed to have some problem, as it delayed the pre-orders by a couple of hours much to the disappointment of the fans.
According to a report by CNet, many sites, including Apple store didn't begin the pre-order of its iPhone 6 and iPhone 6 Plus at midnight on as planned but started taking orders more than two hours from the scheduled time. It went on to say that disappointed customers took to twitter to complain about the delay. Verizon Wireless and AT&T started pre-order on time but Sprint and T-Mobile customers faced problem.
The hitch in the pre-order of Apple's much-awaited devices not only tested the patience of its fans but also brought embarrassment to the company which had claimed that the release of the iPhone 6 and iPhone 6 Plus is its "biggest ever."
In another possible disappointment for fans, who stayed up late with the hope of grabbing bigger iPhone, Apple store said that shipping of the 5.5-inch model of iPhone 6 (iPhone 6 Plus) may start in three to four weeks, according to ABC News.
Apple Inc. had said at the unveiling event that both the models of iPhone 6 will hit the stores on 19 September in USA, Canada, United Kingdom, France, Germany, Australia, Hong Kong, Singapore and Japan.
The Cupertino giant opened pre-order for iPhone 6 and iPhone 6 Plus on 12 September, just three days after unveiling it. The company said that the devices will be shipped for free to those who have pre-ordered or they can pick it up in store.
The iPhone 6 can be pre-ordered from carriers like at&t, Sprint, and Verizon for $199 with two-year contract and on T Mobile for $649 without contract. The iPhone 6 Plus can be pre-ordered for $299 (with two-year contract) and on T Mobile for $749 (without contract).
The 4.7-inch iPhone 6 sports a 4.7-inch LED-backlit IPS screen with Retina HD (aka full HD) with 1334 x 750p resolution (326 ppi), while iPhone 6 Plus has a 5.5- inch LED-backlit IPS screen with Retina HD (aka full HD) and 1920x1080p resolution with pixel density of 401 ppi (pixels per inch). The smaller iPhone 6 is powered by a battery with 14 hours (3G) talk time and 10 days (250 hours) standby time, while the bigger model has battery with talk time up to 24 hours (3G) and standby time close to 16 days (384 hours).
Both the models come with common features like a 20-nanometer class based second generation 64-bit A8 chipset, iOS v8.0 operating system, 8MP iSight camera and 1.2-megapixel FaceTime camera, 16GB/64GB/128GB storage and add-ons like fingerprint-resistant oleophobic coating on front- Dual-domain pixels for wider viewing angles, Bluetooth v4.0, NFC, Wi-Fi and GPS/GLONASS.