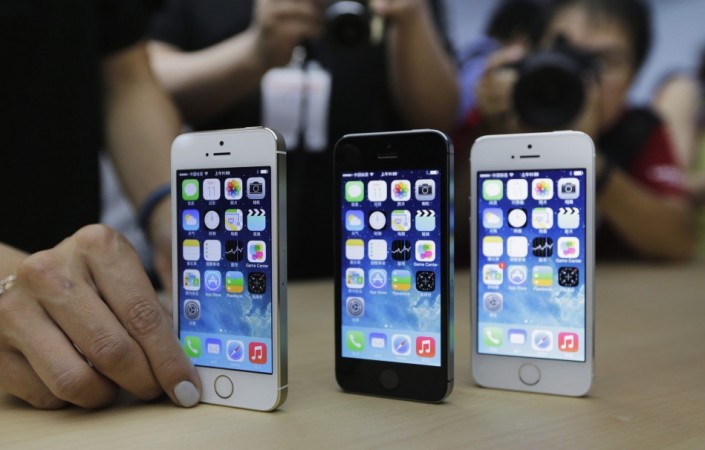 Apple Inc's latest smartphone iPhone 5s has been reportedly hit by an expected problem, with the customers complaining of The Blue Screen of Death bug that causes the phone to restart regularly.
The bug on iPhone 5s causes apps to crash at a much higher rate than on iPhone 5c and iPhone 5, according to AllThingsD. A blue screen appears instead of the app, causing the phone to reboot.
"Anytime there is new hardware or software release, we see issues," Crittercism CEO Andrew Levy told AllThingsD in an interview. "Inevitably, over time, those issues get resolved."
"The good news is that Apple is certainly aware of issues," Levy added. "They've pushed out two iOS updates for iOS 7... Apple is doing a really good job of addressing these issues as they come up."
Levy went on to say that iPhone 5s crashes more often than iPhone 5c, perhaps due to new hardware used in the former.
Strengthening the reason put forward by Levy, iPhone 5s is powered by a new 64-bit A7 chip and an M7 co-processor, while iPhone 5c has A6 chip which is also used in iPhone 5.
Apple Inc launched iPhone 5s along with iPhone 5c last month. The devices created record by selling nine million units in just three days, despite negative feedback from critics. They broke the record set by iPhone 5, which sold five million units in three days.
The Cupertino giant has revealed in a statement that iPhone 5s and iPhone 5c will be launched in more than 25 countries on 25 October, before releasing in more than a dozen other countries, including India and Mexico, on 1 November.
VIDEO: Apple Unveils Two New iPhones