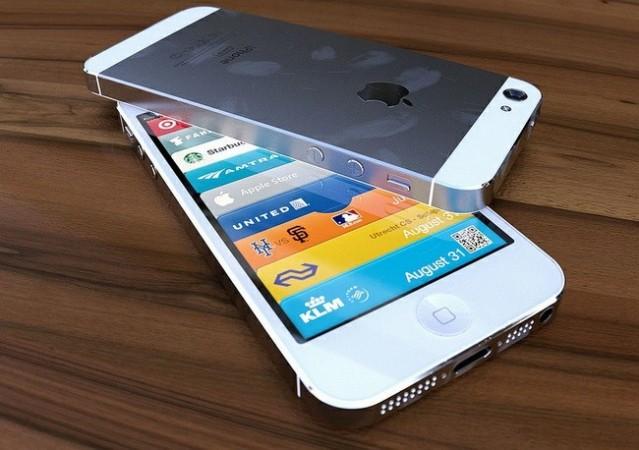 Apple's upcoming iPhone 5, touted to release in September, is expected to feature nano-SIM tray, unlike the current micro-SIM tray in its predecessor versions which take up more space in the device.
French website Nowhereelese.fr was the first to report the rumoured nano-sim tray feature and posted several images of the casing for Apple's fifth-generation smartphone on its site. Technology website BGR claimed that the company is already issuing carriers in US nano-SIM adapters for testing.
Another new revelation comes in the form of a new home button the iPhone 5 may sport. Reports said that the home button may adopt a square shape instead of the circular kinds found in previous iPhone versions.
Though most reports claim that iPhone 5 will feature a 4-inch display, a smaller nano tray indicates that the device may retain the 3.5-inch display giving room for more other components expected to be added in the device. As an example, a 4G LTE chip and a bigger battery surely does require more space in the iPhone 5. Another noteworthy point is that the LTE feature is not found in iPhone 4S or in previous versions.
Reports are also out that iOS 6 beta version has pointed to "9pin", which refers to a 9-pin dock connector that the iPhone 5 may sport. The new iOS operating system is found iPad, signifying that Apple may refresh all of its iOS devices in the days to come. Moreover, earlier reports also pointed that Apple has secretively encouraged speaker manufacturers to ditch the docking part of a docking system, giving an indication that the company plans to remove the 30-pin dock connector present in iPhone 4S, according to Pocklint.
Meanwhile, out of all the rumors surrounding the yet-to-release smartphone, the iPhone 5 has several convincing factors such as a larger 4-inch display screen supporting higher resolution, 4G LTE, 1 GB RAM, NFC capability through Passbook feature and iOS 6 operating system.