Apple's iPhone 15 Pro and the 15 Pro lineup stole all the limelight at the "Wanderlust" event last month. But it is the iPhone 15 and 15 Plus that stole the hearts of many, simply because of some notable upgrades we haven't seen in the "vanilla" iPhones in years. The line between the "Pro" and non-Pro iPhones gets further blurry, and it's great news for consumers.
We have been using the iPhone 15 Plus for almost a month now, and here's our comprehensive review of the most-appealing iPhone, nay flagship, of 2023. Apple sent us the 512GB variant in green shade, with the device getting updated up to iOS 17.0.3 as of this writing. This particular model is priced at Rs 1,19,900, but there are 128GB and 256GB storage options priced at Rs 89,900 and Rs 99,900, respectively. The smaller iPhone 15 starts at Rs 79,900 for the base model and the high-end configuration costs Rs 1,09,900.
In Apple's iPhone 15 lineup, the pink variant emerged as the popular one, but consumers get to choose from yellow, green, blue, and black as well. All of the colours have their own appeal and it is up to the consumers to go with their choice. Apple's tradition of keeping bright colour choices for the non-Pro lineup has been well-liked as consumers get a whole new palette to choose from. But in this year's iPhone 15 series, the colours don't take the spotlight as there's so much more to the iPhone 15 Plus that makes it a compelling choice.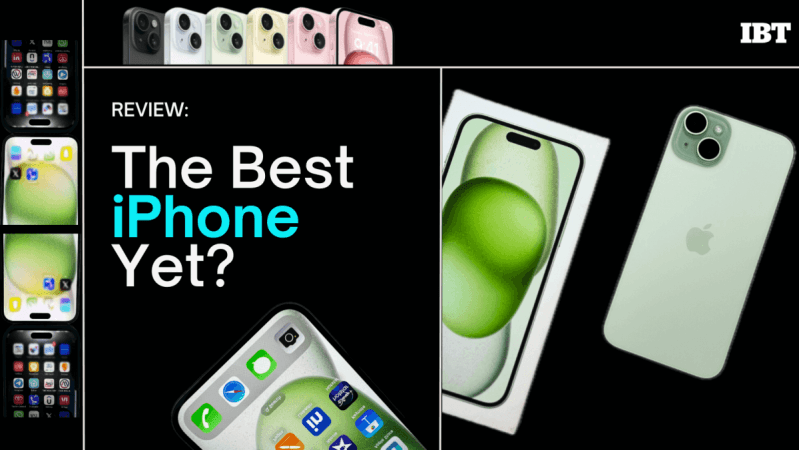 iPhone 15 Plus: Key features
Display: 6.7-inch Super Retina XDR 60Hz display with Dynamic Island
CPU: A16 Bionic chip + 5-core GPU
Camera: 48MP + 12MP with 4X optical zoom
Front camera: 12MP FaceTime camera
Storage: 128GB/256GB/512GB
OS: iOS 17
Dimensions: 160.9 x 77.8 x 7.8
Weight: 201g
Add-ons: USB Type-C, IP68, FaceID, Crash Detection, Wireless Charging
Design
At first glance, iPhone 15 Plus, as well as the iPhone 15, won't look all that different. But don't be fooled by it. There's so much the iPhone 15 Plus packs, it has to be one of the major updates Apple has released in its non-Pro lineup. Now, the iPhone 15 Plus has the same dual rear camera module with two of its lenses arranged diagonally. Then there's the colour-infused glass back with matte finish to give it a nice and elegant touch. The glass back compliments the aluminium frame, which has a beautiful contoured edge, which adds to the comfort when holding the phone in hand.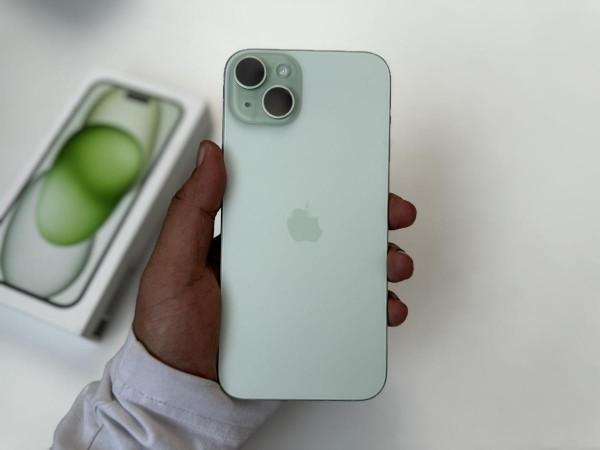 The iPhone 15 Plus is extremely durable despite the generous use of glass materials. The Ceramic Shield on the display is quite robust, having used without a screen protector for a month hasn't attracted any minor scratches. The sealed design wins the phone an IP68 certification, which is for water and dust resistance.
The biggest change is not easily visible, but as you look at the bottom, you'll notice the familiar USB Type-C port for charging and data transfer. But it's worth pointing out that the industry-standard port doesn't support super-fast USB 3 data transfer speed like the iPhone 15 Pro and iPhone 15 Pro Max. But seeing Apple's MacBooks, iPads and even the new AirPods Pro have made the switch to the Type-C, I see that as an upgrade nevertheless.
The speaker grille, volume controls, power button and the SIM card tray take their usual spot. Oh yes, the Action Button is reserved for the Pro models, which means the iPhone 15 Plus gets the good-old Ring/Silent switch. This doesn't bother me and frankly shouldn't be a deal-breaker for anyone.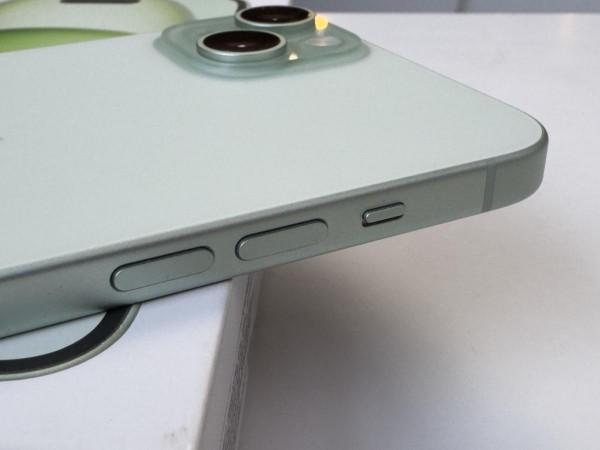 Overall, the iPhone 15 Plus is stylish, durable and sturdy. What more can you ask?

Display and Dynamic Island
The iPhone 15 Plus has a mega upgrade in the display. The 6.7-inch Super Retina XDR display takes content consumption and gaming to the next level with peak HDR brightness reaching up to 1600 nits and up to 2000 nits of peak outdoor brightness. With this phone, we had no visibility issue and even readability was remarkable in all conditions. But look closer and you'll be amazed. The notch, which has been a part of the iPhones since iPhone X, is now replaced with interactive Dynamic Island.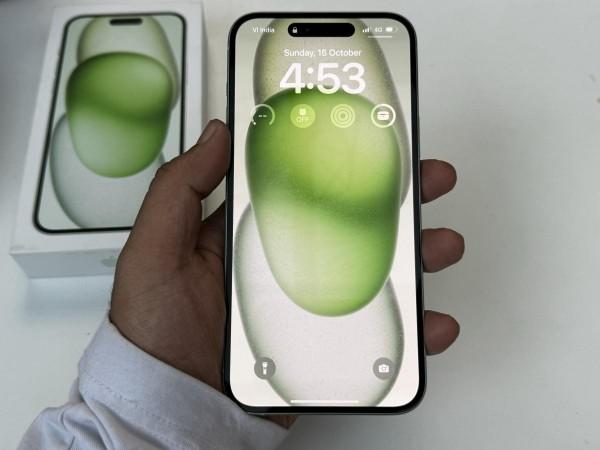 This innovative interaction system smartly interacts with essential alerts and Live Activities. Everything is at a glance, whether navigating with Maps, managing music, or receiving real-time updates from third-party apps. For those who haven't used it, will be amazed by just how useful this feature can be. The Dynamic Island remains a major upgrade in terms of the display, drawing a distinct differentiation between the iPhone 15-series and the older models. Even if you cannot tell the new iPhone 15 models apart from the rear, the display is a clear indicator now.
As exciting as these upgrades are, one big miss in 2023 even for iPhone 15 Plus is the higher refresh rate. The iPhone 15 Plus has 60Hz max refresh rate, which means the interaction with the UI isn't as smooth. In fact, the Pro models get ProMotion displays with 120Hz refresh rate, and having used the iPhone 15 Plus and iPhone 15 Pro Max side-by-side, the difference is visible in some tasks but not in all. You can get by day-to-day tasks without noticing much of a difference in the refresh rate, thanks to Apple's iOS animations. Also, if you've never used a 120Hz refresh rate and still on the non-Pro iPhone models from last year or years before that, you will not notice any difference.
Another detail, which is hard to miss, is the bezel around the display. Though they have been made slimmer compared to the predecessor, they are still there if you compare it against the iPhone 15 Pro Max. Yet again, you must know the price difference between the iPhone 15 Plus and iPhone 15 Pro Max is huge. Finally, the iPhone 15 Plus also doesn't get the Always-on Display, which is insignificant as I find myself not using the feature as often on the Pro models anyway. One can live without it.
But if you look at the bigger picture, the iPhone 15 Plus getting the Dynamic Island and insane brightness boost is a worthy upgrade. The colours on the iPhone 15 Plus display are bright, punchy and offer good amount of depth for viewing content, playing high-graphics games, or simply browsing the internet. Using dark mode will reveal those deep blacks in their true form. So yes, the iPhone 15 Plus has a brilliant display and we find little reasons to complaint.
Camera
The iPhone 15 Plus comes with a flagship 48MP Main super-high-resolution dual camera setup. The secondary sensor is a 12MP, and both of them combined add magic to memories. There's just so much happening in the camera department, it easily becomes a strong USP for the phone.
Apple has defaulted 24MP photos on the iPhone 15 Plus, but you can also shoot at 48MP, which essentially requires good light to capture those extra details. For most cases, the 24MP suffices. This camera is capable of capturing intricate details with a quad-pixel sensor and 100% Focus Pixels for lightning-fast autofocus. We rarely had any trouble focusing on the subject - be it stills or in video - and it snaps in a flash. The camera system's computational photography capabilities, paired with the new 24MP default for high-resolution photos produced remarkable results. You will need to see it to believe it.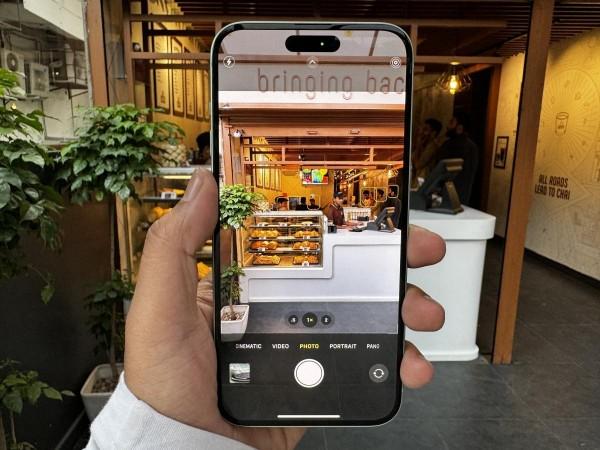 The iPhone 15 Plus offers a new 2x Telephoto option, which means it now has three optical zoom levels (0.5x, 1x, 2x) in a dual-camera system, a first for non-Pro iPhone. Another key upgrade that blurs the line between vanilla and Pro models of the iPhones. I loved shooting at 2x, which adds a new perspective and framing option otherwise not available in non-Pro iPhones. But you don't get the 3x option, nor the various focal lengths as seen in the 15 Pro Max. I'm okay with that considering the amount one's saving. In fact, this way Apple has made it clear for consumers to pick what they truly want.
Portraits on the iPhone 15 Plus have reached a whole new level. Users can capture more vivid and detailed portraits without even switching to Portrait mode. This is highly convenient and most-practical feature of the camera. The iPhone 15 plus can automatically collect depth information when I'm shooting, let's say a person, dog, or cat, which then can be used to adjust the bokeh to create stunning portraits later.
Coming to the ultra-wide (0.5x), the camera does a good job, but not as great as the 1x or 2x. It can be used in well-lit scenes or to capture larger groups. The ultra-wide mode, for me, is used to give a certain dramatic effect to a shot and it worked well every time. In lowlight though, the details are slightly amiss in ultra-wide, but the colours are retained to a good extent.
Another thing I loved about the iPhone 15 Plus is how well the selfies come out. They are detailed and sharp in almost any light condition. Even the portraits are captured with accurate focus outline and soft bokeh.
As for videos, the iPhone 15 Plus can shoot 4K at 60fps with good details and clarity. I've always loved how well iPhones shoot the videos, and it's not changed with the iPhone 15 Plus. But if you're looking for some instrumental difference, the Pro models are where your money should be. But the action mode is still as fun as it can be, provided you're shooting in a really good lighting setup.
Overall, the iPhone 15 Plus has the best dual camera setup in the market. From excellent stills to portraits and lovely selfies, there's no need for an average user to look beyond iPhone 15 Plus for a reliable camera setup.
Check out some camera samples below:
Performance & software
iPhone 15 Plus is powered by A16 Bionic chip, which is the same chipset that powered last year's flagship iPhone 14 Pro. This year's flagship chip, the A17 Pro is for the iPhone 15 Pro models only. But again, the A16 Bionic is a flagship SoC, which worked remarkably well in the iPhone 14 Pro and though an year old, it remains powerful. Having used both iPhone 14 Pro and then moved to iPhone 15 Plus, the difference in performance was none, if you excuse the refresh rate.
The iPhone 15 Plus loads any app almost instantly. In cases of some third-party apps, there's a slight delay, which is often gone unnoticed. For an average user, you won't see it at all, as it is a rare occurrence. As and when the apps are more optimised and cache is built up, you won't see that lag.
The A16 Bionic chip also ensures exceptional performance for the Dynamic Island, computational photography. The 5-core GPU enhances graphics performance, which delivered smooth video streaming and gaming sessions. The 16-core Neural Engine, which is capable of nearly 17 trillion operations per second, accelerates machine learning computations. Had it not been for the Pro model, the iPhone 15's performance would still remain unparalleled.
The iPhone 15 Plus was used as a primary device, having used it for calls, IMs, emails, internet browsing, camera, games and a lot of multi-tasking. There were no instances of lags or heating and the iOS 17.0.3 only refined the OS further. I ran BGMI on both iPhone 15 Plus and iPhone 15 Pro Max, and both the devices seem to deliver lag-free experience. Of course, the 15 Pro Max has an edge with its higher refresh rate and powerful chipset, but that doesn't undermine the 15 Plus' performance in gaming.
The second-generation Ultra Wideband chip is a great feature that enhances the range for connecting two iPhone devices, which enables Precision Finding for Find My friends. This feature is built with strong privacy protections, assuring users that their location data is secure.
Coming to the iOS 17, it is more refined than ever. Everything from those cool Contact Posters to NameDrop gesture and more is deeply integrated into the phone to deliver a seamless user experience. The animations of closing and opening apps remain refined. The FaceID works with greatest efficiency and with no more masks, there are no failed authentications. Even the Apple Maps is improved, but there's room for improvement when compared against Google Maps. What's best about the iPhones is that Apple has the longest software support system in place. So your iPhone 15 Plus will get software updates for 6-8 years, which is way more than any other phone in the market.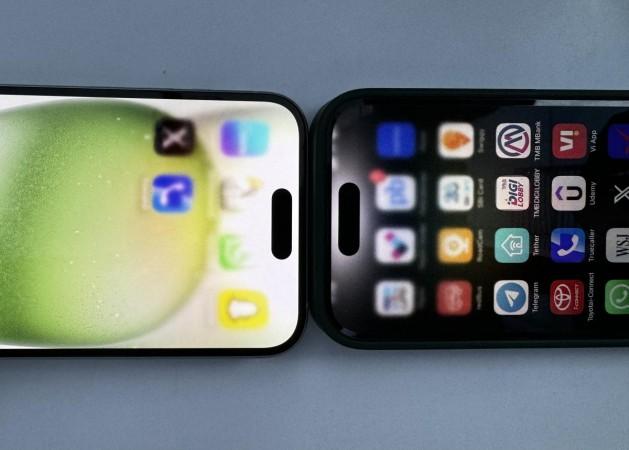 Battery life and charging
For the first time ever, iPhone 15 Plus incorporates USB‑C, which is an industry standard. It makes life easier by allowing you to use the same cable to charge iPhone, Mac, iPad, and the updated AirPods Pro. One cable that rules them all. The iPhone 15 Plus also supports both MagSafe and future Qi chargers for wireless charging.
Coming to the battery life, the iPhone 15 Plus, despite its upgrades in various departments, doesn't lose out on Apple's standard battery guarantee. It can easily last two days before being plugged in again, with an average daily screen time of 4 hours. The iPhone 15 Plus is really good at preserving battery when on standby, rarely losing any bars when not in use. This adds to extend the battery life when you're preserving battery. In case of gaming, the battery tends to run out faster, but even in that case, the iPhone 15 Plus managed to last a whole day. Unless you're going crazy with the usage, with movie marathon and gaming marathon, expect the battery to run out faster. While video streaming consumes less power, gaming drains twice as much.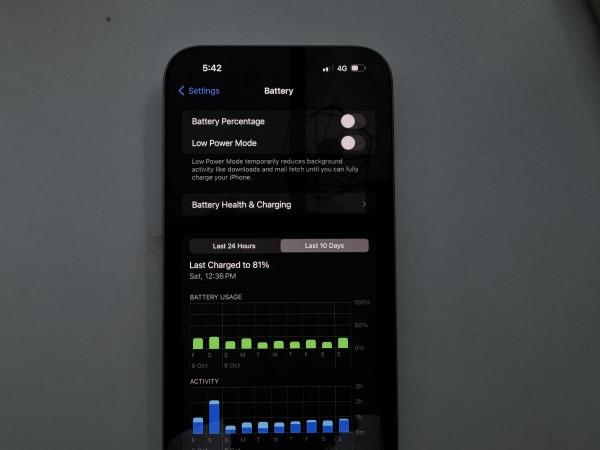 Once the battery is drained, you can fully charge the phone in little over one hour. But with optimised charging or 80 percent limit, you can unplug the charger within an hour. In case of a rush, you can get 50 percent power in just about 30 minutes. This is at 20W charging, which sure feels slow. But it's better to switch up to the convenience of MagSafe, which charges at 15W. Losing that 5W is worth the swap. One important detail is don't turn off that optimised charging or better yet, choose "80% limit" to keep that battery health from ageing faster.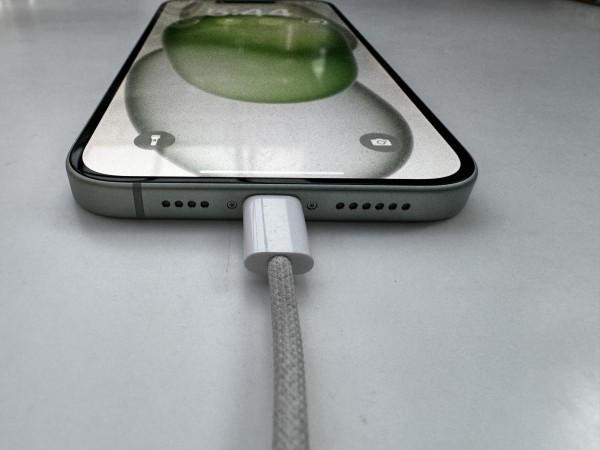 And if you're preference is on the battery among other things iPhone, go for the iPhone 15 Plus over iPhone 15 or even the Pro siblings.
Verdict
In conclusion, the iPhone 15 Plus marks a monumental evolution and one cannot go wrong with it. Its stunning design, revolutionary camera system, powerful performance, and environmental consciousness make it a device that pushes the boundaries of what a flagship is truly means.
What makes the iPhone 15 plus a more deserving flagship in 2023 is its brilliant form factor, fantastic display with its Dynamic Island, superb camera setup, powerhouse performance and great battery life. This checks all the boxes for a flagship, if you can live with 60Hz refresh rate, which is the only setback in my opinion. The rest is marked for perfection.