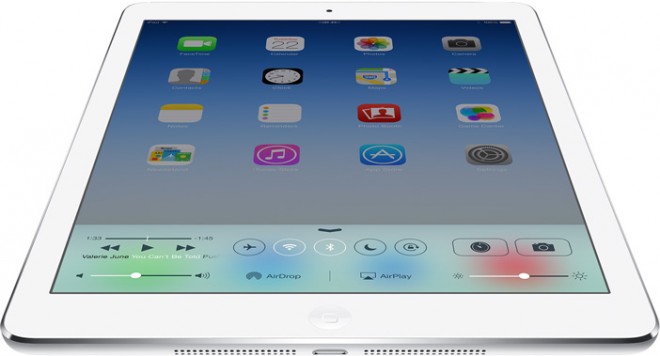 Apple's 12-inch iPad Pro is common knowledge but the company has refrained from confirming its existence. Even so, there have been several concrete evidences that prove Apple's latest development.
Tipsters have shared insightful knowledge about the new iPad Pro in the past, but the trend doesn't seem to end as rumour mill continues to spin. According to the latest report by 9to5Mac, Apple's 12-inch iPad Pro is expected to bring new features such as multi-user login, split screen view and also arrive in two variants.
9to5Mac, which religiously follows Apple's proceedings, reported the new development on the unannounced iPad Pro citing unnamed sources who were briefed on the matter. Even though the latest rumour can be stacked along with others, it seems quite reasonable on Apple's behalf to bring aforementioned features into its next iPad.
According to the publication, Apple will demonstrate the split-screen feature during its annual Worldwide Developers Conference (WWDC) next month alongside iOS 9 debut, but reserve the multi-user login until the launch of its iPad Pro in September. The split-screen view in a tablet isn't entirely new to the industry as Samsung and Microsoft have already integrated the feature into their respective tablets. By adding this additional feature, Apple is getting at par with its rivals in offering competitive specs and features.
In addition, Apple is planning to bring multi-user login support in its iPad Pro, much like what it offers in its Mac lineup. This will give users the freedom to have their own content under each profile.
The sources have also revealed that Apple will launch two jumbo-sized iPads this year, codenamed "J98" and "J99." The difference between the two iPads won't be vast as they could simply be the Wi-Fi only and Wi-Fi cellular variants that Apple usually offers in its iPads. Other developments include better orientation of Siri and Notification Center for the large-screens.