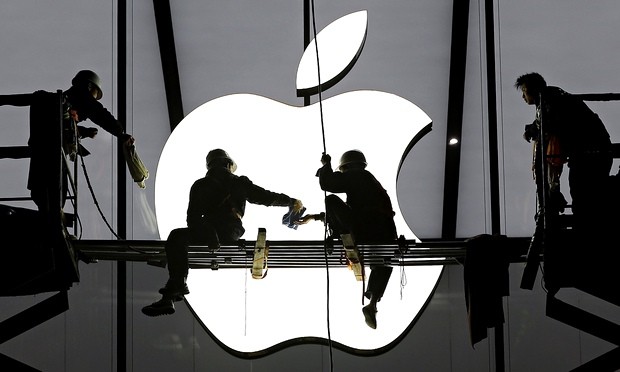 Apple has launched iOS 9 operating system at WWDC 2015. Tipped to be available for download on iPhone, iPad and iPod Touch devices in July, the latest iOS operating system packs several new features that would make it somewhat distinct from its earlier editions.
Six Key Features that Make iOS 9 Apple's Best Mobile OS:
Proactive Assistance
Siri, the voice recognition feature seen in earlier iOS versions, will feature an all new design in iOS 9. With contextual reminders and new ways to search photos and videos, Proactive assistance would be Apple's reply to Google Now.
Proactive assistance will be able to provide most relevant information without compromising users' privacy. It will also be able to suggest people to contact based on the usage patterns. It will notify you when you need to leave for appointments, taking the traffic conditions into account. iOS 9 can even learn what you typically listen to in a certain location or at a particular time of day, so when you plug in headphones at the gym or hop in the car before work, it can automatically display playback controls for your preferred app.
Transit
In iOS 9, Maps will offer support for metropolitan transit systems and schedules, and subway station entrances and exits will be mapped for providing you help during every step of your trip. When you plan your trip, Maps can offer a combination of trains, subways, buses and walking, and with the new Nearby feature, you can quickly see what's around by searching for food, drinks, shopping and more.
Notes App
iOS 9 will also come with a pre-installed note app to enable you to draw sketches, create check-lists and keep track of your to-do's, snap a photo and make your notes interactive. You can import items to notes directly from other apps and also back up your notes directly to iCloud.
News App
In iOS9, Apple will also feature a News app that will be able to deliver a premium reading experience combined in a magazine-like design. The News app will learn your interests and suggest relevant content that's easily shareable with friends or saved for later. News app will also deliver the best articles from a variety of publishers and over one million topics to help you personalise your reading experience. Powered by the new Apple News Format, News will be a digital publishing format supporting custom typography, galleries, audio, video and interactive animations, allowing publishers like Conde Nast, ESPN and The New York Times to create beautiful editorial layouts for iOS users.
Apple Pay
In iOS 9, Apple Pay will feature support for Discover, reward programmes from retailers like Walgreens, Kohl's Department Stores, and participating store-issued credit and debit cards. Shoppers will be able to manage their cards in the new Wallet app. Apple Pay will also be available to users in the UK starting next month.
Less Storage Consumption
Unlike iOS 8's mammoth 5GB update, the iOS 9 update will be lean on the broadband service with a mere size of 1.3GB. iOS 9 will support iPhone 4S and later generation iPhones, iPad 2, iPad Mini and iPod Touch Gen 5 devices.