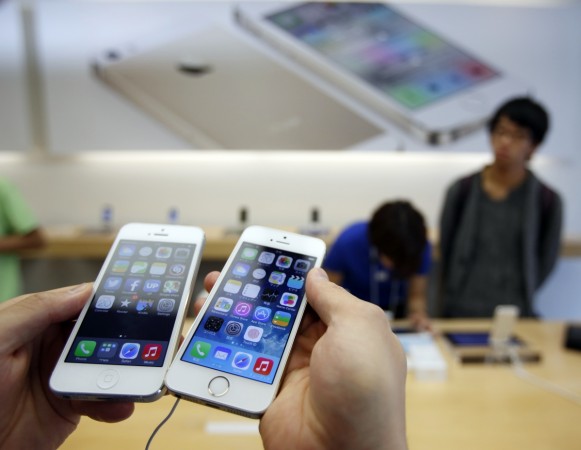 Apple's recent iOS versions, from iOS 9.1 to iOS 9.3, have been a nightmare to the jailbreaking communities, as months have passed in the anticipation of new jailbreak software. Pangu, however, was able to exploit a loophole in the iOS 9.1 and it released a working jailbreak for iPhones, iPads and iPod touch devices.
Pangu also released the jailbreak tool that supports both Windows and Mac, but there is a tiny problem as the iOS 9.1 jailbreak works only with 64-bit versions of iDevices. It means only the iPhone 6s, 6s Plus, 6, 6 Plus and 5s, and iPad Air 2, iPad Air, iPad mini 4, iPad mini 3, iPad mini 2 and iPad Pro are compatible with the new jailbreak software. All supported devices must run on iOS 9.1 firmware and not the latter versions that Apple has released in the recent weeks.
Pangu said that the kernel used in iOS 9.1 jailbreak has been fixed by Apple in iOS 9.2. The hacking community noted on its site that it received help from renowned South Korean security expert Jung Hoon Lee, well-known as Lokihardt, in jailbreaking iOS 9.1 software.
It is worth mentioning that Apple stopped signing iOS 9.1, which means anyone who upgraded to iOS 9.2 or above would not be able to downgrade and hence unable to jailbreak their iOS devices.
Disclaimer: This procedure is very technical and should be performed by a person with sound knowledge of rooting (or manual software installation) or jailbreaking devices. If the step-by-step installation process is not followed properly, there are chances of the smartphone getting bricked or being permanently irreparable. IBTimes India cannot be held responsible for any damage or claims from readers if the procedure does not yield the required results or if the smartphone is bricked. Hence, users are advised to proceed with caution.
Below is a guide to assist users who are willing to jailbreak their iOS 9.1 iPhone or iPad: (via Redmond Pie)
Pre-requisite:
Make sure your iPhone, iPad is running iOS 9.1.
Back up your data using iTunes or iCloud.
Download and install the latest version of iTunes for Mac and Windows.
Download Pangu iOS 9.1 jailbreak tool for Windows and Mac.
How to install:
Step 1: Turn off Find My iPhone feature under Settings > iCloud > Find my iPhone and disable Passcode and Touch ID under Settings > Touch ID and Passcode.
Step 2: Turn on Airplane mode
Step 3: Connect your iOS device to the PC and launch the Pangu9 tool your downloaded. [Download links: For Windows (v1.3.0), For Mac (v1.1.0)]
Step 4: Tap start to initiate the Jailbreaking process.
Step 5: Follow onscreen prompts. Select "Already backup" to continue installation when asked.
Note: During the installation, the device would reboot automatically and prompt users to unlock the device and turn on Airplane Mode. The installation will continue after the user follows the instructions.
Step 6: Grant Pangu app permission to access Photos app to continue further.
Step 7: Wait for a few minutes and the jailbreak will be completed. The device will reboot once again. To confirm a successful jailbreak status, locate the Cydia app on the home screen.
Source: Redmond Pie