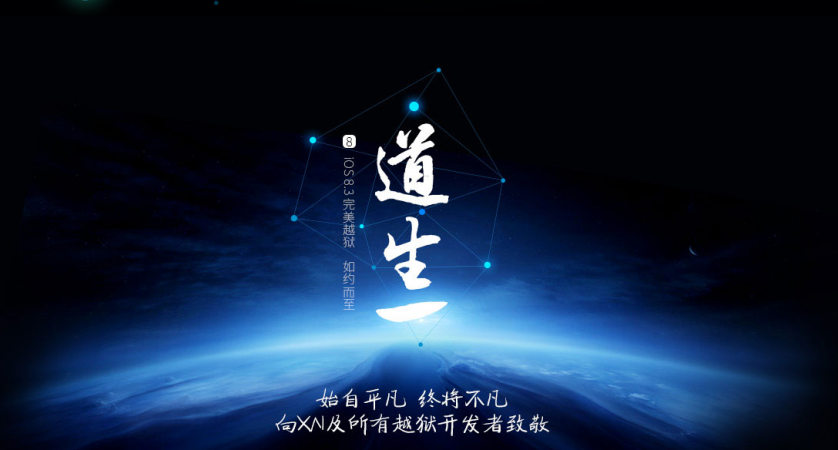 Chinese jailbreaking code developer community TaiG has released the new v2.4.3 jailbreak tool with a couple of improvements.
The new TaiG v2.4.3 tool is around 68MB in size and brings Cydia 1.1.23 integration. It ships with optimisation tweaks to smoothen the jailbreaking process.
Since the tool is compatible only with Windows, Apple PC users are waiting for a Mac version, that can run TaiG v2.4.3 via virtual machine software.
Disclaimer: This procedure is very technical and should be performed by a person with sound knowledge of rooting (or manual software installation) Android devices. If the step-by-step installation process is not followed properly, there are chances of the smartphone getting bricked or being permanently irreparable. IBTimes India cannot be held responsible for any damage or claims from readers if the procedure does not yield the required results or if the smartphone is bricked. Hence, users are advised to proceed with caution.
[Note: Users of TaiG V1.0.0-1.3.0, supporting iOS 8.0-iOS 8.1.2, don't need to re-jailbreak. If you want to remove setreuid patch, add TaiG repo (res.taig.com) or 3K repo (apt.3kzhushou.com), and update TaiG 8.0-8.1.X Untether.]
Tutorial: How to Install TaiG v2.4.3 (Public) Tool to Jailbreak iOS v8.1.3 –v8.4 on Apple devices:
Step 1: Due to the unique characteristics of jailbreak, please backup your data before jailbreak. If your Apple device needs to be upgraded to iOS 8.4 for jailbreak, you can use the Data-Backup Upgrade Mode of TaiG Pro [HERE]
Step 2: Download TaiG v2.4.3 firmware [HERE]
Step 3: Turn off both Passcode and Find My Phone options
To switch-off Passcode, go to Settings > Passcode > Enter your passcode > Turn Passcode Off > Enter your passcode.
To switch-off Find My Phone, go to Settings > iCloud > Find My iPhone > Click to turn off.
Step 4: Open TaiG Jailbreak Tool, and have your device connected to your computer.
Step 5: Click Start to jailbreak. Please keep your device well connected and wait patiently. TaiG recommends you to install and start 3K Assistant after jailbreak for Apps, games, plug-ins, wallpapers and ringtones with simply one click.
TaiG has advised readers that the installation of jailbreak code might fail multiple times , so exercise some patience by re-installing the software for a few more times. If you still face the issue with the iOS jailbreak installation, check here for troubleshooting details.
List of devices eligible for v8.1.3-8.4 jailbreak include :
| | | | |
| --- | --- | --- | --- |
| Apple device category | iPhones | iPads | iPods |
| Device versions eligible for iOS 8.1.3-8.4 jailbreak | iPhone 4S, iPhone 5, iPhone 5S, iPhone 5C, iPhone 6 and iPhone 6 Plus | iPad mini (1 Gen), iPad mini (2 Gen), iPad mini (3 Gen), iPad (2 Gen), iPad (2 Gen), iPad (4 Gen), iPad Air (1 Gen), iPad Air (2 Gen) | iPod Touch (5 Gen) and iPod Touch (6 Gen) |