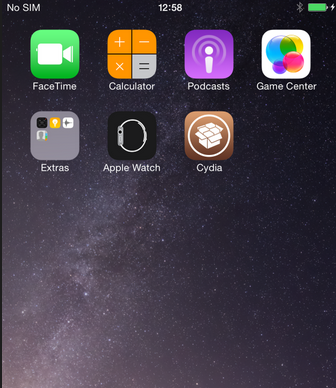 With Apple's iOS 8.4 roll-out set for Tuesday, 30 June, around the world, some users are anticipating the release of jailbreak for the new software.
Apple iPhone and iPad users were treated with iOS 8.3 jailbreak just last week and the next one is said to arrive this week. According to a report by Gotta Be Mobile, iOS 8.4 jailbreak will be ready before Apple could work on a patch in such short time.
Quite interestingly, developer iOShXr tweeted last week that the latest TaiG iOS 8.3 jailbreak works on iOS 8.4 beta 4. Other than TaiG, Pangu has also demonstrated iOS 8.4 Beta 4 jailbreak, but there is no exact release date. This means, jailbreaking the official iOS 8.4 will be possible once the software hits availability. However, guaranteeing something as complex as jailbreak is a strong commitment, but all odds are posing in favour of those who are eager for iOS 8.4 jailbreak.
Igniting a ray of positive hope, German iOS hacker i0n1c wrote, "Almost all iPhone lovers believe that jailbreak will be possible for iOS 8.4 after watching our video last month. In this time We make sure that Apple will not find the security hole which we used to get into Apple's file system. The reason for delaying iOS 8.4 jailbreaking tool is Apple's action. If we release, Apple will close. So we will not release until Apple releases iOS 8.4."
Currently, it's best to prepare for the jailbreak if you have your mind set on the upgrade. To do so, ensure you are running the latest iOS 8.3 on your device, mainly because Apple will close iOS 8.3 sign-ups once iOS 8.4 is rolled out, iDownloadblog suggests. This means, users will be left with no choice, but to upgrade to iOS 8.4, which is not yet jailbreak-able.
iOS 8.4 Official Roll-out Confirmed
So far, Apple has only confirmed the release of iOS 8.4 software to all the iPhones and iPads. Compatible devices include iPhone 6, iPhone 6 Plus, iPhone 5s, iPhone 5c, iPhone 5, iPhone 4s, iPod touch fifth-gen, iPad Air 2, iPad Air, iPad mini 3, iPad mini 2, iPad mini, iPad 4, iPad 3 and iPad 2. The Cupertino tech-giant has revealed that the roll-out of the new software will begin on Tuesday, 30 June, at 9am PST.
Apple users living in other parts of the country can expect a delay in the roll-out, according to Gotta Be Mobile:
Eastern – 1pm
Central – 12pm
Mountain – 11pm
If you are wondering when the iOS 8.4 will be rolled out in countries other than the United States, here's a complete timetable:
London – 6pm
Moscow – 9pm
New Dehli – 10:30pm
Shanghai – 1am
Tokyo – 2am
Melbourne – 3am
Auckland – 5am
It is recommended you use Wi-Fi to upgrade to iOS 8.4 as the file size will be higher than usual bug-fix updates. Follow the traditional update routine for your iPhones and iPads as iOS 8.4 will be phased out via over-the-air method to all users.