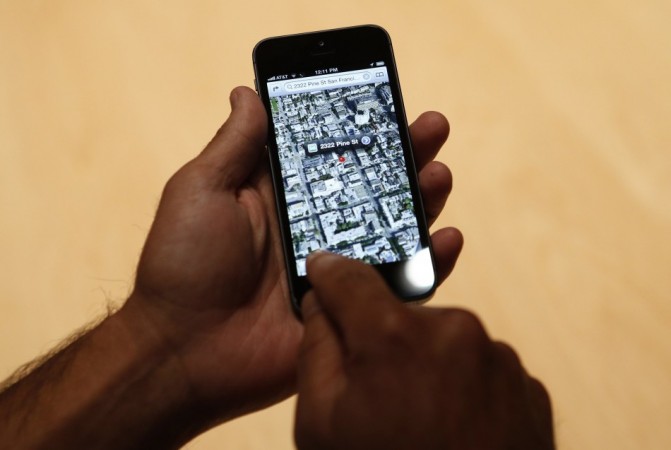 Apple's latest iPhone 5 comes as a major disappointment for technology geeks in India. Users will not be given the chance to explore the features of the new device to its hilt as many of the key features of iOS 6 platform, including its new map service and iTunes, will not be available in the country.
The fifth-iteration device of the iPhone is actually the first device to ship the augmented operating system - iOS 6, which packs over 200 new features including Facebook integration, Passbook organization, an improved developed Siri as well as Apple's ambitious but controversial Maps app.
The Cupertino-tech major said that more than 100 million iOS devices have been updated with iOS 6.
But some of the countries are technically deprived to run the advanced apps on iOS 6. Unfortunately, India also features in the list of those nations which are unable to run the device on the platform.
Several features of the Maps app like turn-by-turn navigation, 3D buildings, traffic updates, will not be available for Indian iOS users. It will only offer standard and satellite mode in the subcontinent.
Google, on the other hand, scores big in the map-based services in India. The search-engine giant now offers turn-by-turn navigations besides live traffic updates on smartphones that run on Android 2.2, codenamed Froyo, and other high-end versions.
Many of the improved features of Siri would also not be available to Indian consumers. Amongst them are Twitter integration, Facebook integration, local search and restaurant information and many others features.
Apple's famous iTunes will also provide limited service in India. The iPhone maker maker has planned to expand its iTunes services like music, films and TV programmes in various countries, excluding India among other countries.
Click here to find out the services those are available for iOS 6 users in India.