Exploiting the security loopholes on the latest iOS 6, a San Francisco hacker claimed to have jailbroken the latest A6-based iPhone 5 just eight hours after it went up for sales on Friday.
iPhone 5 is the first device to ship Apple's new operating system, iOS6.

Grant Paul, a software developer and hacker, tweeted that he hacked the new iPhone 5 and is now running Cydia app on its device. His latest hack is touted to be 'remarkably' fast jailbreak by several tech-based websites.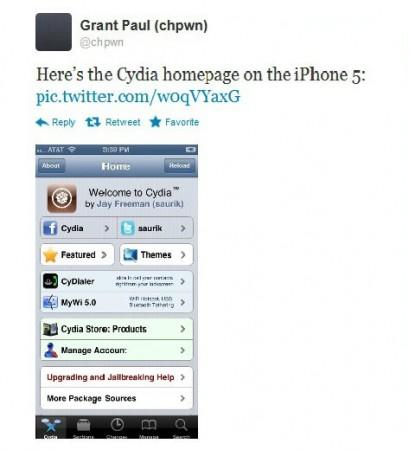 Paul announced that he has jailbroken sixth-generation iPhone on Twitter with a image to add more authenticity to his claims.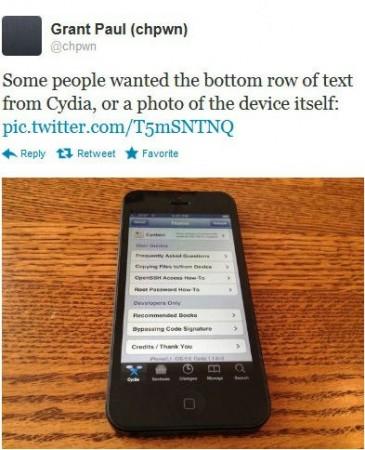 Reportes said that the Apple users will have to wait for a while before they get to run untethered jailbreaks on their iPhone 5 devices, even if the Paul's claims were confirmed by the tech community. However, the software is expected to be developed soon.
Hackers exploit and release untethered jailbreaks to the public to free their devices from restrictions that block certain Apple-restricted programmes.
Hackers eliminate the limitations imposed by Apple on accessing certain apps by exploiting the security gaps. The hackers don't trade jailbreak tools for money, but on the contrary give them away for free.