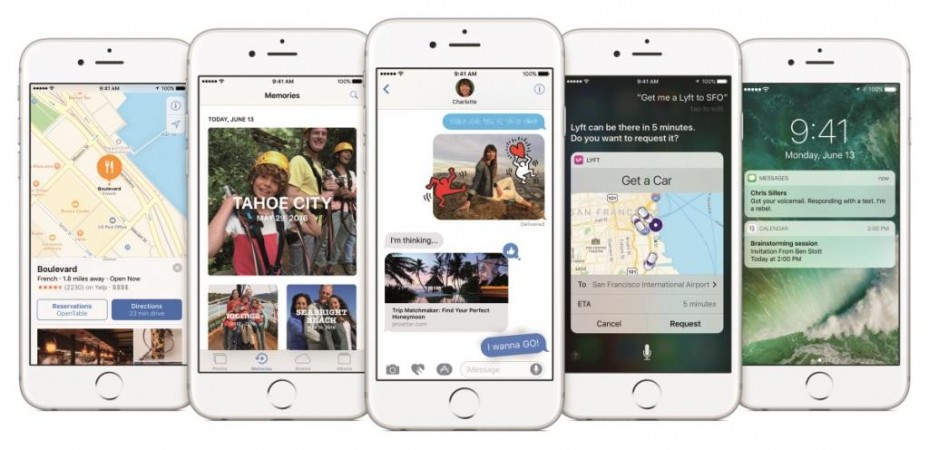 Apple has managed to stay above the jailbreak community by closing all the loopholes in its earlier versions of iOS software. Now, the company has released iOS 10 and it seems the developers have found a workaround for the latest mobile operating system for iPhones and iPads. Popular jailbreak community Pangu demonstrated iOS 10 jailbreak last week at the Mobile Security Conference (MOSEC).
MOSEC was founded by Team Pangu last year and the second security conference was conducted in China on July 1. Pangu used the platform to show a few screenshots taken from an iOS 10-powered device, which is running Cydia app without any issues, Superphen reported. This means that iOS 10 supports Jailbreaking and devices running the latest OS can bypass Apple's secure boundaries.
The photos shared by Team Pangu shows Cydia working normally on iOS 10 and it is also recognised as a frequently used app in the Siri app suggestions widget. But the iOS 10 jailbreak raises questions about the iOS 9.3.2 jailbreak, which is rumoured to be launched very soon. A live tweet from PoC, however, last week dismissed the rumour.
PoC also tweeted that Pangu revealed the privacy problem in iOS 9.3.2, which would allow an attacker to catch the screen of iOS devices. For jailbreak users, iOS 10 jailbreak would make more sense as the iOS 9.3.2 would just come with minor changes and basic patches to improve stability and performance of the device. In the case of iOS 10, there will be a lot of new features and enhancements for users to explore.
Currently, only the iOS 9.0 and iOS 9.1 versions are publicly available with jailbreak software. If users have accidentally or purposely upgraded to Apple's latest software, there is no way to jailbreak iPhones or iPads again, unless of course Pangu releases the next jailbreak tool for the latest iOS software. Apple is no longer signing any iOS versions before iOS 9.3, which means users can only downgrade to iOS 9.3.1 for now. Those who already upgraded past iOS 9.1 must wait for the next jailbreak, most preferably iOS 10.