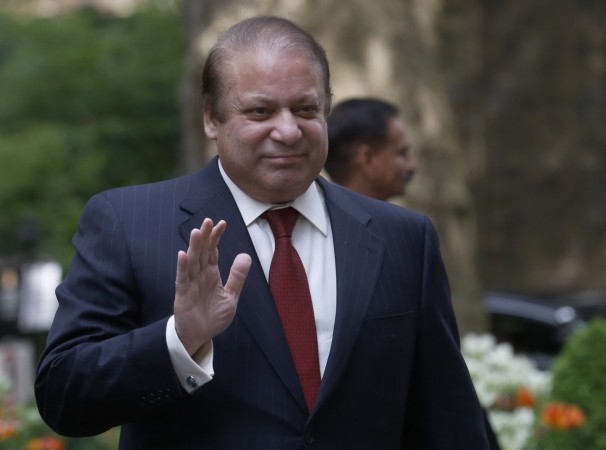 The decision to invite Pakistan Prime Minister Nawaz Sharif for the PM's swearing-in ceremony on Monday may have been welcomed by many but the relatives of the Indian soldier, who was allegedly beheaded by Pakistani soldiers, stated that they feel betrayed by Narendra Modi.
The family of Indian soldier Hemraj Singh feel they have been betrayed by the soon-to-be Prime Minister Modi. Lance Naik Hemraj was killed in an attack on 8 January in the Mendhar area of Jammu and Kashmir by Pakistani soldiers, while he was patrolling the area.
It was reported that during the intrusion, Pakistani soldiers broke the Line of Control, entered the Indian area and, after a gun fight that lasted for over half an hour, retreated along with the head of Hemraj.
India had ceased all peace talks with Pakistan following the incident. Hemraj's head could not be recovered, despite repeated requests.
A relative of Hemraj stressed that while voting for Modi he had hoped that the new PM would get 10 heads from Pakistan in return but now, he hates the BJP leader.
"I had voted for Modi hoping that he would bring 10 heads instead of one head of my son. I hate Modi for inviting Pakistan Prime Minister, Nawaz Sharif," stated Hemraj's uncle Harikishan Singh, reported DNA.
The soldier's family also opined that before arriving for peace talks, Pakistan should be asked to stop the firing on the Line of Control. Skirmishes between the two countries keep on happening at LOC.
"At least firing should stop. Everyday people are being killed and soldiers' heads are being severed. He has called Nawaz Sharif in our country to have a dialogue," Harikishan told the daily.
On 17 May, a day after Modi was voted to power, a gun battle had broken out on the border, in which a soldier was killed and two others were injured. The move was seen as an open challenge to Modi, as in his pre-election campaigns, he had promised that he will ensure that no more border terrorism will take place, and in times of border violations, he will give a fitting reply.
Several political fronts had also opposed the call to invite Sharif to India. Shiv Sena workers went on a rampage on Friday, burning effigies of Sharif in New Delhi, upset and angry with the invitation.
Sharif is also facing much opposition in Pakistan for accepting the invitation as Islamic hardliners think that the move makes Pakistan look weaker.
The heads of all eight countries from South Asian Association for Regional Cooperation (SAARC) have confirmed their attendance for the swearing-in ceremony on Monday.