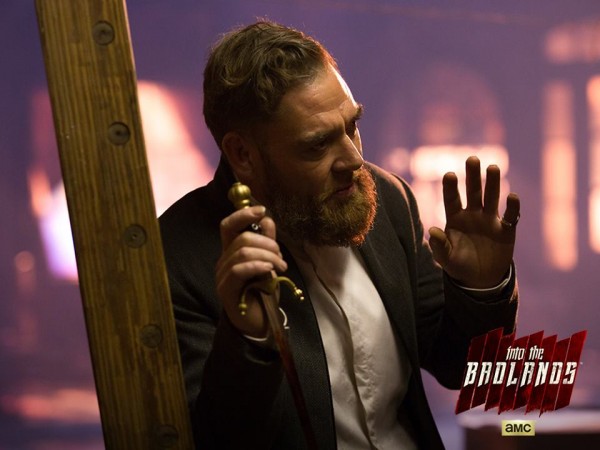 Renowned as TV's first true martial arts series, AMC's action-adventure series "Into the Badlands" has garnered immense response from, both fans and critics, in a short period of time, and it seems that its popularity has been boosted by another highly popular AMC show, "The Walking Dead".
As reported by International Business Times, in terms of broadcasting, "Into the Badlands" aired between the post-apocalyptic drama TV series "The Walking Dead" and its recap series, "Talking Dead." Hence, it garnered an unexpected viewership of 8.2 million when it first debuted on the small screen.
Though succeeding episodes declined in viewership, with Episode 4 seeing the lowest count at 2.4 million viewers, the show is still the third-largest cable series shown on Sundays.
A second season is inevitable, as according to the cast members, there is a lot of the story yet to be told. Aramis Knight, who plays MK in the series, hinted that a new season might be in development as the series creators Al Gough and Miles Millar, as well as Wu recently met up in LA.
Wu, who served as both the lead star and executive producer of the show, actually went over to Knight's house to "discuss the story arc and where things would go," Knight said.
"They set a 90% location if we were to come back, which would be New Zealand. It's all up in the air right now, though."
"Into the Badlands" features a warrior and a young boy who travel through a sensitive feudal land together, seeking the purpose of their respective lives.
The show is loosely based on a Chinese tale titled "Journey to the West". However, the setting is a future dystopian America where guns are banned and if someone is caught with one, he is subjected to most brutal punishments.
As narrated by Aramis Knight/MK, the opening introduction reads:
"The wars were so long ago nobody even remembers. Darkness and fear ruled until the time of the barons, seven men and women who forged order out of chaos. People flocked to them for protection. That protection became servitude. They banished guns and trained armies of lethal fighters they called Clippers. This world is built on blood. Nobody is innocent here. Welcome to the Badlands."