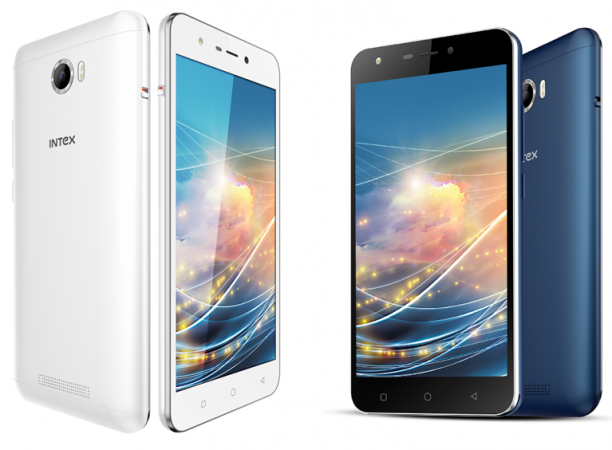 With the growing demand for budget smartphones in India, Intex has expanded its Cloud series of phones with the launch of Cloud Q11. The handset is available exclusively on Amazon India for Rs. 4,699. According to the maker, the Cloud Q11 has the "functionality of 3D content making viewing experience much more immersive"; in other words, VR support.
Unlike most recent releases, such as Moto E3 Power and Xiaomi Redmi 3S with 4G support, the Cloud Q11 lacks that. But it has other features that make up for the loss.
"With Cloud Q11, we have given two unique features for the pervasive users - the 3D content functionality and our in-house VAS feature named LFTY, giving a whole new meaning to Left Screen. We are happy to launch this VR-enabled smart phone on Amazon.in for consumers and are confident of expanding our online reach."
In addition to that, Intex Cloud Q11 features a 5.5-inch HD display, an 8MP primary camera, 5MP front snapper and a 2,800mAh battery. It is powered by a 1.3GHz quad-core MediaTek processor, 1GB RAM and 8GB expandable storage. The device runs Google's latest Android 6.0 Marshmallow OS out-of-the-box.
Speaking about the new handset's exclusive availability on Amazon.in, the retailer's director category management, Noor Patel, said: "We are happy partner with Intex and offer our customers an exclusive access to the new Cloud Q11. With festive shopping on the rise, we are already witnessing a spike in demand for new devices. We are very happy that our customers across India now have the choice to purchase this new feature-rich and attractively priced smartphone, enjoy fast and reliable doorstep delivery and thus have a delightful festive shopping experience."