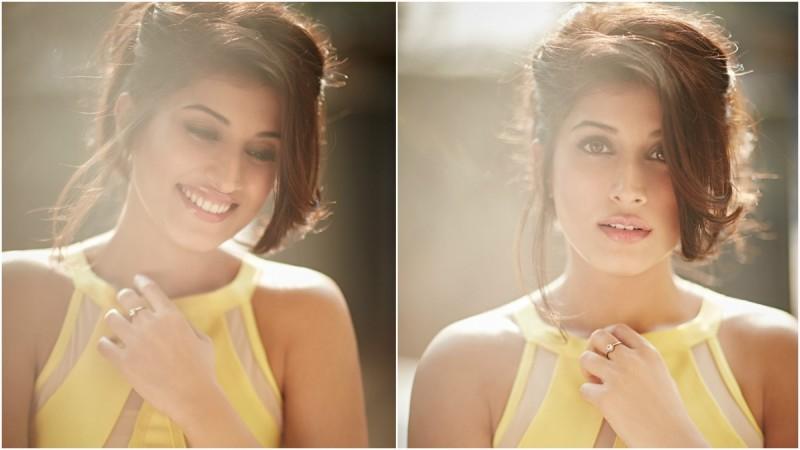 Divinaa Thackur might be an unfamiliar name for us, but her face is familiar to many as she has been featured in many popular advertisements in India. Now, the model is all set to make her acting debut in popular Malayalam director Jayaraj's most anticipated movie Veeram, which is being made in Malayalam, Hindi and English.
In an exclusive conversation with International Business Times, India, Divinaa has shared her experiences about working with the team of Veeram, her love for Kerala and many more.
Here is the edited excerpt of the interview with Divinaa:
IBTimes India: How did you land up in Veeram?
Divinaa: I was selected by director Jayaraj during an audition in Mumbai that was attended by more than 150 candidates. Earlier, I have done few advertisements for Joy Alukkas, Renault cars, Fiama Di Wills, Jos Alukkas, Bajaj alliances, Panasonic mobiles, Medimix, among many others. I have been learning Kalari for the past three years, and I guess it is the major reason why I got this role. There is an individual sequence in the movie where I perform martial arts.
IBTimes India: Veeram is your first movie and that too a trilingual. Seems like a grand debut for you. Tell us more about Veeram and your character in the film.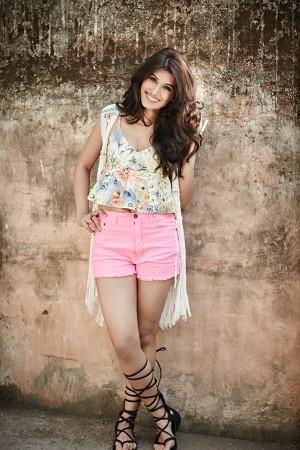 Divinaa: Veeram is like a jackpot for me. Three languages in my debut movie itself and all the three versions were shot simultaneously. It is an adaptation of William Shakespeare's popular play Macbeth and is also inspired from the Northern Ballads of Malabar region in Kerala. Jayaraj sir has beautifully merged both and I play the role of Kuttimani, while Kunal Kapoor plays as the warrior Chandu Chekavar in it.
Kuttimani is a totally different character from my real life. While I am a very positive person who always talks, Kuttimani is manipulative, greedy and ambitious. She is there throughout the movie, and is a person who diminishes somewhere and makes a come back.
IBTimes India: So for the character, you would have worn the Kerala attire. How challenging role it was and what about the Malayalam language?
Divinaa: Yes, I was wearing the traditional Kerala attire and I was very excited as well as was fascinated about what I was doing. It was definitely a challenging role for me, but I made sure to thoroughly read and learn the dialogues in Malayalam. The character uses Malabar dialect of Malayalam, which I think is different from what people in other parts of the state use. I also wanted to dub for the role, but was not allowed as the pronunciation might go wrong. May be for my next Malayalam movie, I can dub myself.
IBTimes India: The movie was shot in Kerala. What do you love the most about Kerala?
Divinaa: Apart from Kerala, Veeram was also shot in Aurangabad and Agra. I have been to Kerala many times before as part of ad shooting, especially to Kochi. The people in Kerala are very humble and it is always wonderful to visit South India. Among the Kerala food, Appam and green peas curry are my favourite.
IBTimes India: Tell us your experience in working with Jayaraj, who has already made many hit movies in Malayalam.
Divinaa: Jayaraj sir is a very liberal director, he gives us complete freedom as an actor allowing us to perform by understanding the character. He gives necessary corrections whenever it is required. I had an amazing time working with him and I consider it as a great learning experience. The movie, produced by Chandramohan Pillai, comprise of a great team that had crew members from Hollywood, Bollywood and Mollywood. The movie has many newcomers, but all of us were treated equally with respect.
IBTimes India: Now, tell us more about yourself and your upcoming projects.
Divinaa: I was born and raised in Indore and is a graduate in journalism. Currently, I am busy with the last schedule shoot of an upcoming movie produced by Balaji Telefilms, owned by Ekta Kapoor.
Divinaa Thackur also confirmed to IBTimes India that Veeram will hit the theatres in November.