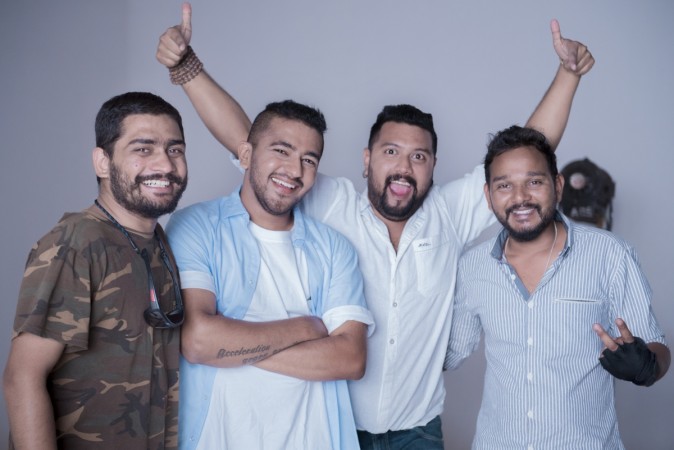 Kannada rap just got a boost from the United Kingdom. "AMMA," the latest track by Bengaluru-based rapper Karthik Gubbi, was recently played as the Song of The Week on a BBC Asian Network radio show hosted by UK-based RJ Ashanti. The song has been written by Karthik Gubbi, better known as Gubbi, arranged by Amit Anand and sung by Gubbi and Tejas Shankar, the vocalist of the Bengaluru-based folk rock band, Lagori.
The track has been in the making for two years. Initially it was called "Mother of Mine" before it was changed to "AMMA" this year and released with a music video on April 14. Anand and Gubbi finished composing the track earlier this year and decided that they wanted to collaborate with a singer.
That is when Shankar came into the picture. "When Karthik approached me with the concept, I was immediately game for it," says Shankar. "Before this I hadn't done anything for my mother musically. So this song acted as a perfect dedication," he adds.
"AMMA," with its soulful pop arrangement, celebrates motherhood. The trio intended this song to be a dedication to mothers all around the world. Before releasing the video, the trio showed it to their mothers and sought their approval. "My mother really appreciated the video when she watched it. But after we released it, when she saw that people were getting emotional about it, I could see it in her eyes that she had finally started believing I have made it in life," says Shankar. "I think Gubbi also experienced the same thing with his mother," he adds.
The year 2016 will see Shankar focussing on his band Lagori, Gubbi preparing a few new singles and Anand completing his Western classical music course in Glasgow. So a possibility of them collaborating soon looks bleak. But Shankar doesn't rule it out altogether. He says, "If we find a theme that is as powerful as 'AMMA' then we will definitely get back to making music together."