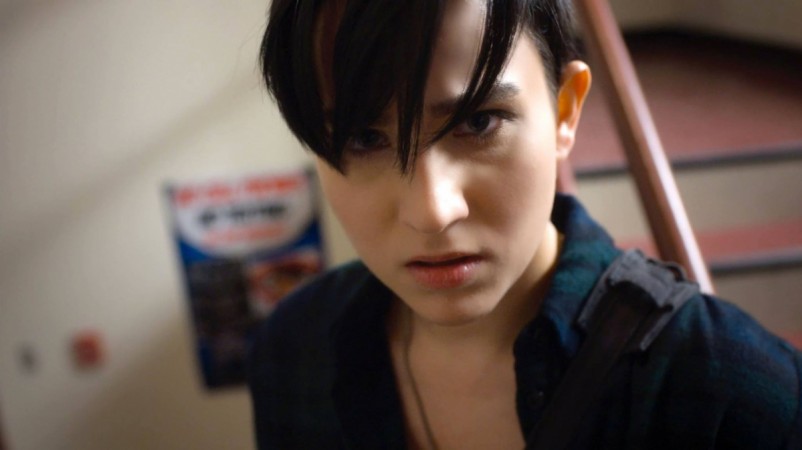 "Scream" Season 2 has begun on a scary note and this time around there is quite a bit of focus on Audrey (Bex Taylor-Klaus), who seems to know a lot more about the serial killer Piper (Amelia Rose Blaire). International Business Times India spoke to Bex about what fans can expect from the ongoing Season 2 of the MTV show and here's what she had to say:
International Business Times: How has Emma and Audrey's relationship changed from Season 1, considering everything they went through?
Bex Taylor-Klaus: Well, Emma went away so everything they went through has brought their friendship back to reality, but since Emma has been gone for 3 months they haven't really got closer, they just kind of are back to where they were before
IBT: What is the least 'spoilery' hint that you can give us about her relationship with Piper?
Bex: I think the least spoilery hint I can give is ...
IBT: How far ahead in the story do you know at any given time?
Bex: We really know very little ahead of time. Maybe a day or so before we start the next episode, we basically find out when we get the script.
IBT: What is the creepiest experience you have had on the sets of "Scream?"
Bex: We were in this old abandoned warehouse type building in the 9th ward and it definitely felt like it was haunted.
Also Read: Adore, Katya and other queens return for 'RuPaul's All Stars Drag Race' Season 2
IBT: If you had to be stuck in any of the "Scream" movies in real life, which one would you choose
Bex: I would choose to be stuck in "Scream IV" because I like how meta and fun it is.
IBT: If you were stuck in an abandoned building with a masked murderer, which of your co-stars would be the best to have around?
Bex: I would probably want to have Amadeus or John because I see them playing video games like puzzle games and first person shooter games, I feel like they would be wise and useful by my side.
IBT: You have played memorable characters in many iconic shows, my favourite being Sin in "Arrow," how is Audrey different from them?
Bex: Audrey is very unique, she's got a lot of interesting things going on off camera and it really influences everything you see and I love how you get to see Audrey develop at a slow place and see her development over time rather than all at once.
IBT: What message would like to give all of your fans?
Bex: I love you all a lot, and i know that is not original but it is true.