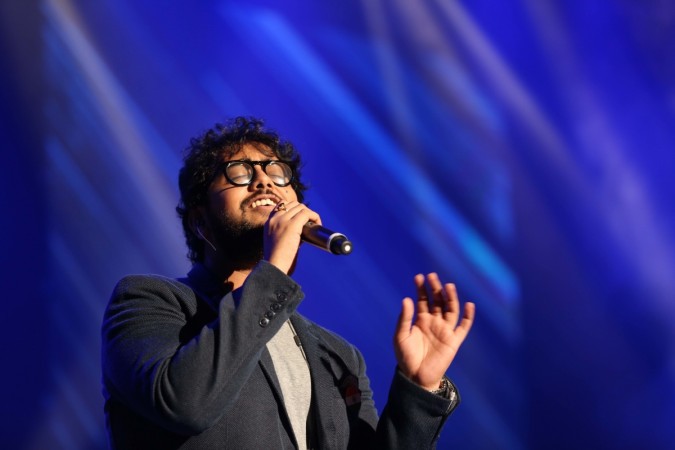 The "Sarsariya" song from "Mohenjo Daro" is topping charts. It is beautiful, melodious and comes with calming factor. The voice behind the romantic number, Shashwat Singh, in a quick chat with International Business Times, India said that he was asked to keep it simple.
Also, he gave his two cents on the "Mohenjo Daro" album and said how one should listen to it few times over to appreciate the goodness in it. He is loving his tryst with Bollywood and wishes to work with top-notch composers. Shashwat believes his getting to work with the industry biggies happened because it had to and that nothing was forceful.
Here are the edited excerpts from the chat:
International Business Times: How was it working with the legendary A R Rahman? Was there any special instruction from him for "Sarsariya" or was it all you?
Shashwat Singh: Well, it's a period film. So, we had to keep that in mind. The melody and singing was kept simple. When you go to a studio and you sing, you try and do a little more so that the uniqueness of your voice reflects in the track, but in this one I had to keep it really simple. I was told not to do too many harkat and asked to keep it basic. The magic came from the melody composed by sir (AR Rahman).
IBT: Apart from "Sarsariya," which is favourite number from "Mohenjo Daro"? What are your thoughts on the music album of "Mohenjo Daro"?
SS: My favourite is "Tu Hai," sung by AR. It's a beautiful track.
About the album, I would say you have to give it quite a few listens. That's how sir's music has been, it grows on you with each listen and then you start loving it. I feel people are receiving it quite well and once the movie is out, it's going to get crazier. Their love for the music will grow.
IBT: You are singing for Hrithik Roshan for "Mohenjo Daro;" how does it feel?
SS: I have been his fan for a while. When I came to know that Hrithik Roshan is in the movie, I was really excited. I am lucky that my voice has been used on his face. People have given me positive feedback about it. My basic concern was what if the voice didn't match, then the song would lose its charm. Thankfully, it didn't.
IBT: You have done a fair bit of indie and regional music, and now you're making a transition to mainstream Bollywood – was it a conscious decision or did you go with the flow?
SS: I love composing and creating my own tunes. That is something I still do and it will never stop. About Bollywood, yes it's a big industry, I always wanted to be a part of it and I'm glad it's happening. It took its natural course and I didn't really force myself into doing all of this.
IBT: You have worked with A R Rahman, clearly that is one biggie checked off your list; is there any other composer you would like to work with?
SS: Vishal Bhardwaj, Amit Trivedi, Vishal-Shekhar and Pritam da. I want to be a part of everything and want to work with everyone.
IBT: These days, actors are getting into singing – what do you think of that?
SS: Quite a few singers have acted as well. I don't see any harm in that. If someone sounds good on the mike, why not?
IBT: What are the songs on your playlist right now?
SS: I am listening to Jacob Collier and Snarky Puppy these days. From Bollywood, I love AR sir's songs; his entire discography is on my playlist. From the current lot, I think the "Udta Punjab" album is phenomenal.